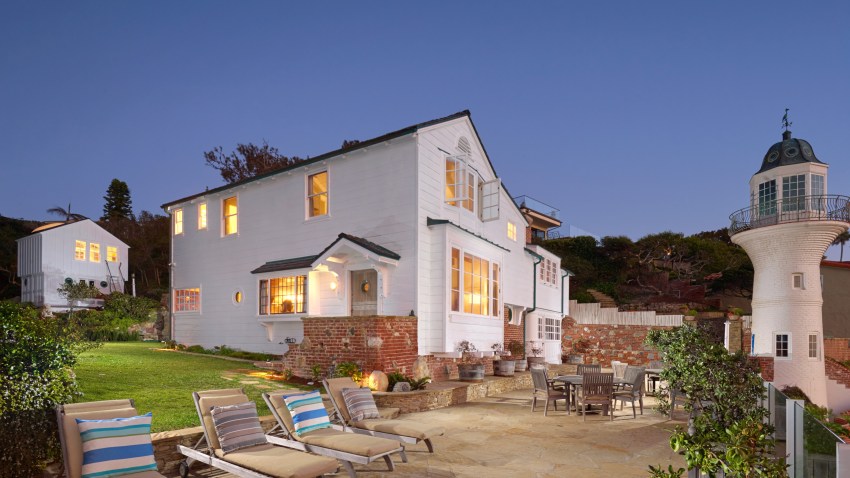 What to Know
Santa Barbara Zoo
Twin anteater births are described as "rare"
The babies aren't yet on view, but should be in the coming weeks or months
Challenging your deep and diverse knowledge of the always fascinating giant anteater?
We wouldn't dare.
Because we'd never assume you're anything less than an avowed expert. After all, you know that giant anteaters are mammals, and they do love their insects, yum yum, and they've got those amazing snouts (containing their amazing, insect-locating tongues), and that, like sloths, they're part of the Pilosa order of mammalian animalia.
The Scene
What to do, where to go and what to see
You know that a group of anteaters is called a parade, which is flat-out adorable, as animal grouping names go.
And you absolutely know that twins in the world of giant anteaters are not all that common.
So what happened at Santa Barbara Zoo just before Thanksgiving can be classified as rare, and unusual, and, yes, absolutely awww-worthy: A pair of pups arrived during the night to giant anteater mom Anara, and stayed close to mommy's side during their first few days out in the world.
But a weight discrepancy in one of the babies had keepers concerned, so the smaller of the pups is now being hand-reared. "Giant anteater babies grow fast, and providing enough milk for more than one infant is difficult," shared the zoo.
Also? Giant anteater babies ride upon mom's back, and two babies, at once, makes this a bit of a challenge for Anara, who was also a twin.
"The smaller pup is currently in an incubator in the Animal Hospital and being fed every three hours around the clock," revealed a statement about the new bundles.
While the babies grow huge and strong, they'll stay off view, but anteater enthusiasts can expect to see both Anara and the bigger twin in the "coming weeks" at the animal park.
The babies don't yet have names, but there's a naming program through the zoo, "a leader in the nationwide study of giant anteaters."
If you knew this, then you know how many giant anteaters have been born at the Santa Barbara Zoo since 1975: 29 in all.
Stay tuned for more giant anteater adventures, and news of these sweet, long-snouted twin pups, in the days ahead.
Copyright FREEL - NBC Local Media