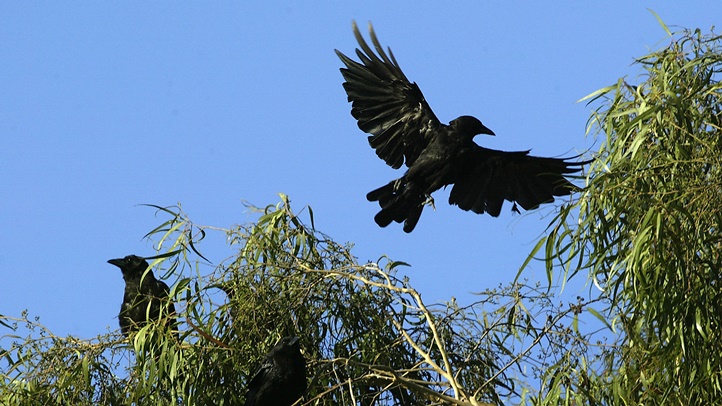 What to Know
Feb. 16-19, 2018
15 minutes of observation, at least
Free to join
That Cooper's Hawk sitting atop your fence, or the crows strutting along the patio, or the doves nesting in the eaves above your bedroom?
If you call Southern California home, you may have seen all three of these birds in your yard at one time or another, and probably a host of winged creatures beyond the ones we've named.
For we live in a lushly bird-mazing region, as our many urban wildlife counts have proven (as have our own daily observations).
The Scene
What to do, where to go and what to see
But what to do with what you've seen, in the flying critter department, beyond tell your bird-loving buds about that cool Cooper's Hawk you saw on your fence?
You can help both the National Audubon Society and the Cornell Lab of Ornithology over Presidents Day Weekend 2018. That's when the Great Backyard Bird Count will alight for its annual run, and while it flutters and flaps from Friday, Feb. 16 through Monday, Feb. 19, you won't need to commit to observing each day of the four-day run.
Rather, the count is asking for just 15 minutes of your time, or more, if you can give more. During that fairly short window? You'll "...simply tally the numbers and kinds of birds you see."
If you do, you'll be joining a worldwide effort to know our avian neighbors better. Bird mavens in over 100 countries joined the count in 2017, and "more than 6,200 species of birds on more than 180,000 checklists" were viewed.
There's a photo contest, too, if that makes you chirp with glee.
"Why count birds?" asks the site.
The answer seems clear: It is helpful to science, given that "(b)ird populations are dynamic; they are constantly in flux." Knowing what birds are generally where is some highly useful information, one that relies on the important contributions of citizen scientists.
Are you a citizen scientist? You'll want to register — it is free — and read up on how to get into the wing, er, we mean swing, of the Great Backyard Bird Count. Just clear 15 minutes over the long weekend and help out those who keep tabs on our natural world know it even better.
And, yes, get a bit of fresh air, too, and some sunshine, while you're watching for the next flutter or listening for the next coo.
Copyright FREEL - NBC Local Media