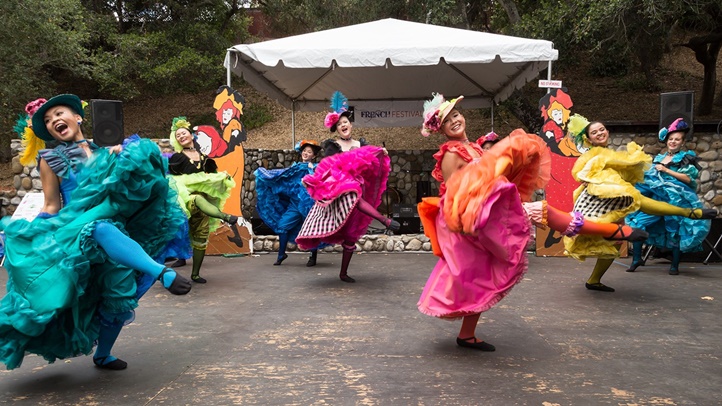 What to Know
Sunday, July 14
Loupiotte Kitchen will have a special $40 menu during an evening affair
Sofitel LA has singers, French wines, and more at its ticketed to-do
Toodle into any Provençal village or seaside burg around Brittany on the fourteenth day of July, and you're bound to come across a boum so big or so charming or so both that you'll be tempted to stop and stay.
For that's the date of Bastille Day, an occasion of extreme revelry around France, and a pride-packed observance that has spread far beyond the country's shores.
Here in Los Angeles, and up in Santa Barbara, too? You'll find the iconic French tricolor flag on festive display, and other festive touches, too, like French cabaret, classic Gallic gourmet dishes, and such.
The Scene
What to do, where to go and what to see
If you'd like a little taste of what Bastille Day is all about, all while keeping close to the Golden State, can-can your way to...
Loupiotte Kitchen in Los Feliz, where an eveningtime revelry on July 14 will feature staff members in traditional French wear, a French game to take part in, and a special $40 menu that includes oeufs mayo (mmm, they're homemade), a coupe of bubbly, a variety of fromages, and chocolate mousse, oui oui. The boum begins at 6 o'clock.
Sofitel Los Angeles near Beverly Hills, where French cabaret, a French DJ, a performance of the can-can, vinos that are full of vim, and more will flow through the fête. The requested dress code? You got it: Blue, white, and red is the theme. There'll be a contest-y element to the night, with two tickets to Paris (from LA, natch) in the works, so read more now. Ohh and la and la.
Le Petit Paris, in downtown LA, is offering revelers the chance to choose the time of day that they'd like to raise a glass. Indeed, there's a brunch buffet element to the July 14 proceedings at the charming destination, and a happy hour later in the day with music from Joanna Rose (that ticket includes bottomless rosé, while bottomless mimosas are the thing at brunch, for an additional fee).
The Santa Barbara French Festival has been a celebratory Central Coast staple since the 1980s. It is énorme, to say the least, spanning two days at Oak Park. A sweet centerpiece of the happening is the dog parade — berets on barkers is one sight you can expect to see — but dancing and eats and tunes and lots more make this one of the majors of the holiday.
Copyright FREEL - NBC Local Media