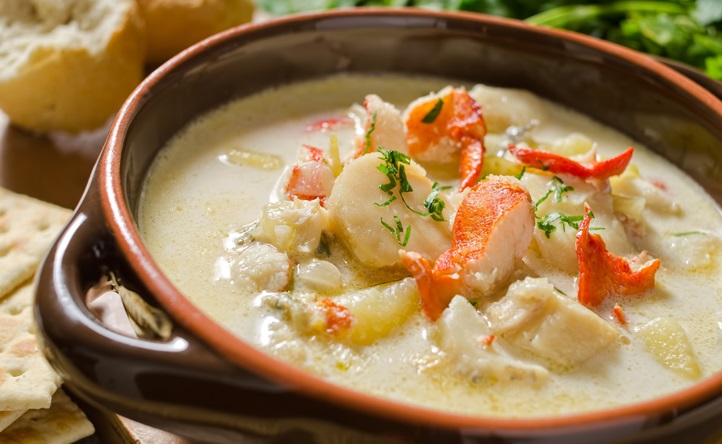 It's a wise and good thing to periodically put to rest the whole "tomato vs. cream" argument when it comes to the perfect chowder and instead ask the wiser question: "Just what's in this?"
Clams is an obvious answer, and various crustaceans, but that's not exactly what we mean. Where did the seafood hail from? Is it sustainable? Wise questions to ask in a day when how seafood is brought to our tables is very much a topic.
The Aquarium of the Pacific in Long Beach is a long-time supporter of sustainable seafood. The institution hosts various events surrounding the topic, but perhaps none is as anticipated as Best of the West Chowderfest.
The Scene
What to do, where to go and what to see
Yep, it's hard to resist the creamy call of the seafood stew, if you're a fan. The date for this year is Saturday, March 9, and a few chefs will be on the premises to talk about what it means to only go with local seafood and what "well-managed" means in the sustainable world.
But there is definitely eating, too.
You'll get to sample the chowders and the jot down on a ballot what chowder should win the blue ribbon.
And those are seafood chowders, not just clam. Look for rock crab, Kellet's whelk, Carlsbad Aquafarm mussels, spot prawns, and spiny lobster.
Us? We'd say "aquafarm" often throughout the day, because it seems fun to say. But certainly its mission is important to the food community. You'll eat, learn, and enjoy hanging out on the beachy-breezy aquarium lawn.
A ticket is ten bucks and is separate from aquarium admission.
Copyright FREEL - NBC Local Media