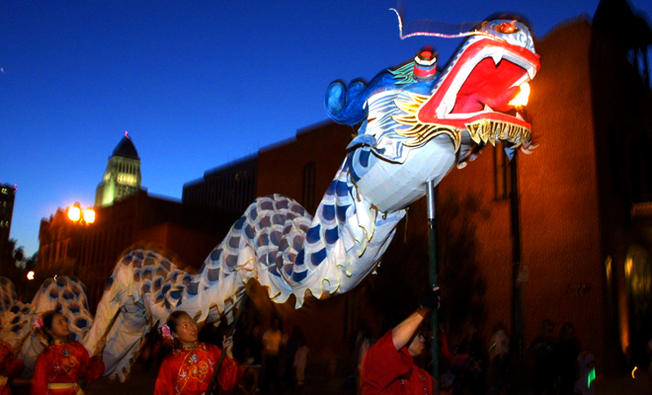 What to Know
Saturday, March 3
Chinese American Museum
Noon to 7
Welcoming a celebration with music and food and the people we love and a bounty of hope for the days ahead?

We'd probably classify ourselves as excellent beginners when it comes to launching an annual festivity, and pretty good middlers, too, as the festivity continues.
But when a bash is several days long, do we usually end it in the favorable and felicitous manner it deserves?
The Scene
What to do, where to go and what to see
Well, yes, quite often, and a great example of this recommended practice is the Los Angeles Lantern Festival, which comes near the close of the Lunar New Year revelries around the region, as lantern festivals often do in spots around the planet.
You'll recall that the first Year of the Dog parties began in late January 2018 — Disneyland Resort was out the celebratory door quickly, as was The Original Farmers Market — but now that March is here, we must say our farewells.
So say them, for free, at this joyful seven-hour gathering at the Chinese American Museum on Saturday, March 3.
The 17th annual LA Lantern Festival, the museum's "signature event," will include "... engaging community booths, museum tours, live entertainment, music, arts & crafts, and food trucks."
It's a "rain or shine" event, one that puts the focus on community, and high spirits, and not a bit of dampness.
Are you ready to say goodbye the Lunar New Year's start — an end to the beginning, in other words — while enjoying a party that seeks "... to foster a deeper understanding and appreciation of America's diverse heritage..."?
Head for El Pueblo Historical Monument for a lovely day of lanterns, songs, and tradition.
Copyright FREEL - NBC Local Media