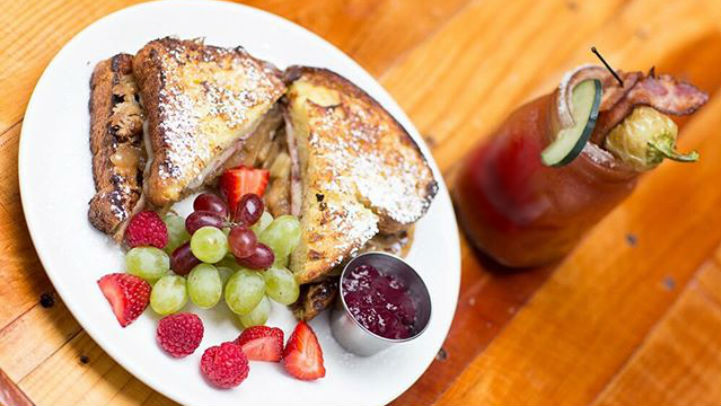 Brunch, it made be stated with some confidence, is one of the more unconstructed, easy-breezy, go-with-the-flow events on a person's calendar.
One of the participants might sleep in and arrive comically late. Bacon might travel to another plate, in exchange for a cranberry muffin. Bedhead is often the style statement for many if not most of the people gathered. And if a mimosa glass gets a bit sticky over the course of the morning, so be it.
It is rather charming, then, to see something as opposite-of-brunch-y as a convention embrace the weekend-esque meal and all of its signature components. And yet brunch is indeed getting its booth-laden, multiple-vendor happening, and on the brunch-iest day of the week, too: a Sunday.
The Scene
What to do, where to go and what to see
Make that Sunday, Aug. 14, to be precise. BrunchCon'll take over a chunk of The Reef downtown, welcoming both general admission ticket holders and designated drivers to a wonderland of eggs Benedict deliciousness, fancy jam jubilation, and, yes, Bloody Marys and mimosas, the twin titans of the brunchtime beverage pitcher.
The designated driver ticket does, of course, skip the spirited sips but gives the holder 10 food tickets. There are a few other tickets to ponder, those that do include Bloody Marys and more food tastings, so best eye all, in the way you thoroughly peruse the brunch menu when you take your seat at the table.
Local food purveyors doing up the brunchery include Poppy + Rose, Green Grotto Juice Bar, Gigi's Bakery & Cafe, and several other toast-making, egg-scrambling, hash brown-perfecting shops. Jumpstart your hollandaise-creamy dreams here.
If you're curious about the hours, just ponder the most brunch-famous span of a weekend day. What's that? Your guess is 9 a.m. to 3 o'clock? You're correct: That is prime brunching time, and also the hours of BrunchCon.
Will you still have a yawn or two in you when you arrive? Will you wish you could find something to top your devotion to omelets or French toast? Will you ever think there's a greater invention than a relaxed morning meal on a weekend day?
Complex thoughts as you sip your carrot juice and stroll by some of LA's brunchy businesses.
Copyright FREEL - NBC Local Media