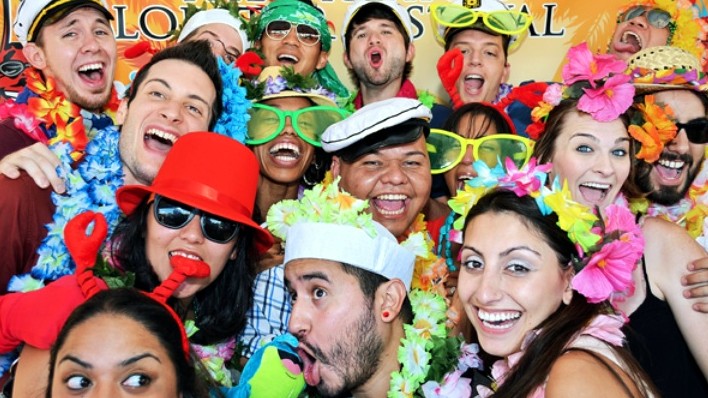 What to Know
Sept. 7-9
Rainbow Lagoon Park
$5 Friday, $13 Saturday, $13 Sunday; admission price doesn't include food, but there are lobster meal packages to purchase, too
Been to a number of festivals in your time?
Then you probably know that ticket situations run the gamut, from a single price for all attendees to multiple options, depending on what you'd like to do once you're there.
Such is the butter-drenched, coleslaw-creamy case with the Original Lobster Festival in Long Beach.
The Scene
What to do, where to go and what to see
The three-day eat-oriented affair, which raises a claw at Rainbow Lagoon Park from Sept. 7 through 9, offers basic admission prices, starting at five bucks for a Friday entry, for those guests who simply want to enter and enjoy the scene, buying whatever bites along the way that tempt.
But if you want to go whole hog, er, crustacean, there are VIP feast and lobster bundle options, and lobster feast + general admission routes, and a jumbo feast ticket that promises you, wait for it, 2.25 pounds of lobster, plus a few classic sides.
Once you shore up your chosen way of sauntering in, because of course you'd "shore" up such a decision, in the case of lobster, consider the lively scene inside: Music to shake your lobster-loving stuff to, a karaoke lounge, a children's stage, a host of vendors, and other diversions to keep you diverted, pre- or post-bib time.
Because surely you'll wear a bib, to keep your clothes de-buttered? Even if you don't, past festivals have given attendees crazy articles to don, all for photo fun, so prepare to wear a lobster hat, at least for a few minutes, or another zany item.
Summer's still here, September is traditional lobster time in Southern California, and while a few of our other lobster bashes are taking 2018 off, the Original Lobster Festival claws forward, with panache, plentiful ticket options, and a party atmosphere, too.
Copyright FREEL - NBC Local Media