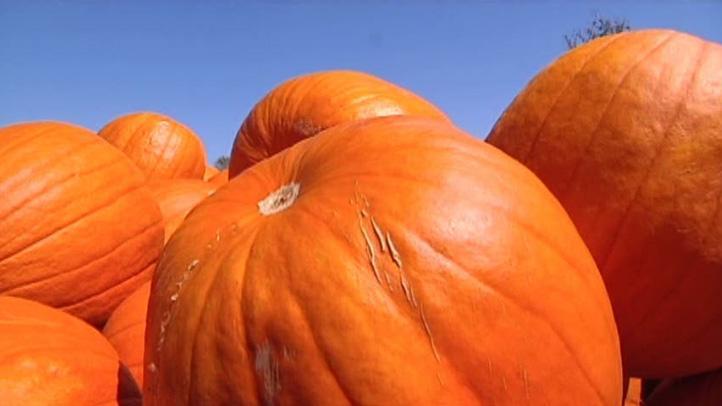 What to Know
Oct. 6 and 7
Pomona
The pumpkin patch continues, Oct. 9-31 (closed Mondays)
Heralding something as "very good"?
Chances are you truly enjoyed whatever you're talking about, be it a meal, a trip, a movie, or an event.
Calling something "very gourd"?
The Scene
What to do, where to go and what to see
Chances are you're talking about something squashy, a seed-filled festivity, the sort of orange 'n globular happening that rolls our way in the fall.
You are, in short, discussing pumpkins, and the October-wondrous pumpkin festivals that pop up across our region.
And among the "very gourd" gatherings is the one in Pomona each year. It's the Pumpkin Festival at AGRIscapes, at Cal Poly Pomona, and while the big weekend-long lark does include several festival-style touchstones, the pumpkin patch will continue to stay open for a few weeks after the fest ends.
That's very gourd, indeed.
The festival dates?
Be there on Saturday, Oct. 6 and Sunday, Oct. 7 for a host of jack o'lovely to-dos, from the petting farm, to the insect fair, to the entertainment, to the hay rides, to the chance to snag any pumpkin in the patch for five bucks.
That's a very gourd deal, no doubt about it.
Also terrific? The cost to enter is five bucks at the gate, for an adult, and four dollars for a child. And keeping the gourd vibes flowing is the fact that the patch will remain open, Oct. 9 through 31, if you can't make it out to festival.
Well, it is closed on Mondays, so do keep that in mind. Also nice to keep in mind? There's no admission required from Oct. 9-31, though some activities may cost.
The family favorite has been around for just over a quarter century now, and "thousands of pumpkins" have gone home with happy visitors.
Interesting tidbit? Some 40,000 pumpkins "are grown for the event" by the Don B. Huntley College of Agriculture.
We'll call that very gourd, too.
Find out more about this agra-amazing must-do, a Pomona party with a distinctly autumnal atmosphere, and oodles of country fair air.
Details and times and other stuff and all the very gourd goings-on?
Right here, Pomona-loving pumpkin people who enjoy a gourd time out in a long-running patch.
Copyright FREEL - NBC Local Media