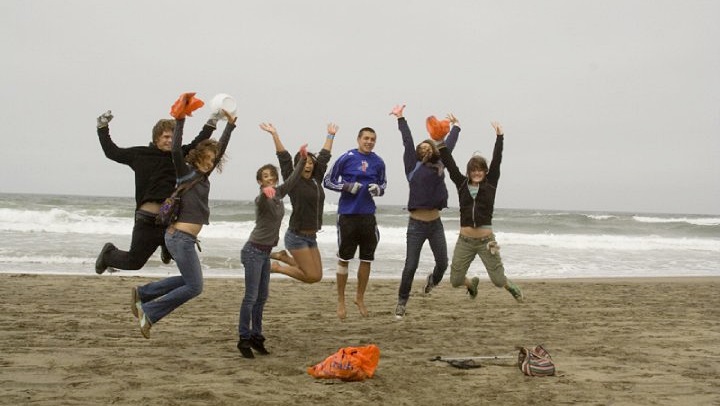 What to Know
Saturday, Sept. 15
Watery destinations around the state
"23,054,067 lbs Trash and Recyclables Removed from 1985-2016"
Spent some time on the sand this summer?
Chances are solid that you broke out a bottle with "SPF" on the label (fingers crossed), that you hydrated (again with the crossing of fingers), and that you felt swept away by the majesty of the Pacific, whether you spied a pod of playful dolphins, a postcard-pretty sunset, or the beautiful beams at play on the water's surface.
If you also spied an empty bottle or a wrapper or some larger piece of litter that found its way into the ocean, you likely didn't feel quite the same majesty stirring in your heart. Rather, you put the item in the nearest appropriate bin (yep, fingers crossed).
The Scene
What to do, where to go and what to see
There's a way, though, to dig deeper into the detritus that accumulates around the ocean's edge, and various river banks, and places where H2O laps at the land: You can sign up for California Coastal Cleanup Day, which is just about a month out, as of mid-August.
The 2018 date for "the state's largest annual volunteer event" is Saturday, Sept. 15. The California Coastal Commission is behind the effort, which sees thousands of pounds of trash removed from our waterways and adjacent areas each year.
How thousandy is "thousands" here? Check it out: Some 23,054,067 pounds of trash were hauled out from 1985 through 2016.
Hoo. That's super trashy.
You can be part of the solution: Check out what your favorite nonprofits or organizations are doing for the day, like Heal the Bay or California State Parks.
This is a fine place to begin the research and registering process: the main site for California Coastal Cleanup Day.
With a few weeks to go, there's still time to round up family/friends for your pitch-in, trash-out outing.
You'd never leave your water bottle or sunblock squirter on the sand, surely. Now help clear the sand and waves of stuff, lots and lots and lots and LOTS of stuff, that's been left behind.
Copyright FREEL - NBC Local Media