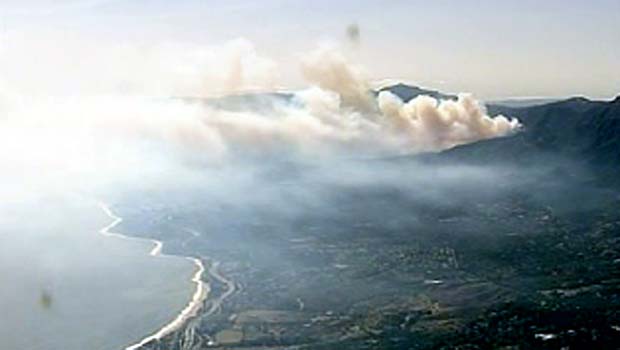 Your crush on California is as huge as the cliffs at Big Sur and as sky-high as the tallest redwood.
You celebrate the Golden State's birthday each and every year, on the ninth day of September. You decorate your home not in standard store prints but rather with postcards that depict everything from Fresno to Fallbrook. And because you can't hug the whole ginormous place all at once, you embrace every Joshua Tree boulder and aspen you encounter while you traipse from canyon to mountain.
Leanna Lin, the purveyor of the plucky Eagle Rock emporium Leanna Lin's Wonderland, gets your Golden State yearnings. And those location-based yearnings will be adorably addressed at her shop/gallery space from Saturday, March 5 through Sunday, April 24 when California Love goes on display.
The Scene
What to do, where to go and what to see
The exhibit features several artists revealing their enduring ardor for the 31st state, stemming from "what made them fall in love" with California to begin with. The show's tagline is "Our Infatuation with the Golden State," so plan on seeing all sorts of quirky interpretations as to what that theme might mean to an individual creator.
For artist Ann Shen that means a trio of brightly hued works depicting a woman out and about in California nature, including a forest, the desert, and the beach.
Bored Inc. took on those two titans of the California table, the taco and the burger -- both smiling happily, natch, because that's the California outlook, sunny -- and Melinda Tracy Boyce's "Los Angeles" includes a riot of saturated hues straight from nature, from the deep magenta of a bouganvilla to the blue/purple of an evening sky.
Happy bears, beautiful wine country vistas, hot air balloons, sunsets, selfies, and the Hollywood Sign are among other Golden-State-iana that make a colorful cameo on the gallery walls.
The opening is on Saturday, March 5, but, like your full heart for the state you call home, there's a full month, and then some, to stop by Leanna Lin's Wonderland and feel the stately wonder.
lower image: Melinda Tracy Boyce's "Los Angeles"
Copyright FREEL - NBC Local Media