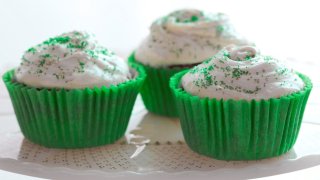 What to Know
California's 2021 avocado season has launched
The California Avocado Commission has a site brimming with recipes, from cupcakes to ice cream to Dungeness Crab-Stuffed California Avocado
The season extends through late summer
No avocado maven worth their 'mole-making ways would ever pit one creamily concocted dish against another.
For all avo-centered dining experiences? They tend to be memorable, and the whole pitting plan is, well, the pits.
But something that's the opposite of the pits? When California avocado season starts back up again, with all the verve and kickiness of a piquant bowl of gorgeous guac.
And start back up again, it has, since spring is here and the Golden State's fruit scene is in full and flowery force.
That means that April is the beginning of the avocado's time to shine, or at least add delicious depth and tangy mellowness to a luscious line-up of dishes.
Those dishes can probably be found at your favorite local restaurant — perhaps not, but this is California, where seeing the word "avocado" appear multiple times on a menu is not an unusual happenstance — and at the site helmed by the California Avocado Commission.
To spotlight the start of avocado season, the avocado-minded collective is sharing several favorite recipes, for free, including a step-by-step on putting together the perfect Dungeness Crab-Stuffed California Avocado.
That tempting recipe is the creation of "Top Chef All-Stars" finalist Chef Brian Malarkey, who can also be seen on Food Network's Guy's Grocery Games.
"During my time living on the West Coast, I developed a strong appreciation for fresh, local produce and ingredients, which you'll find throughout my menu offerings at my restaurants," said Chef Malarkey.
"When California avocado season rolls around, I seek out these delicious avocados to shape my cuisine, adding vibrant color, creamy texture and one-of-a-kind flavor to my dishes. There's comfort in selecting foods that are locally sourced because they're freshly picked and at their richest flavor, all while supporting the local community."
Lucky us: The commission's site boasts hundreds of delightfully different avocado-themed recipes, including one for Vanilla Avocado Cupcakes, if you're seeking to add some of the avo's inimitable creaminess to your baking repertoire.
Cashew-Crusted Seared California Avocados, California Avocado Everything Toast Salad, and Moroccan Guacamole are three of the many crave-able dishes you may want to take on as the season continues.
But, like all amazing things, California avocado season will come to a close, later in the summer, so best seek out this pit-perfect fruit on the sooner side.
Looking for more recipes, tips, and general avocado-esque amazingness? Roll by this site now to get your flavorful fill.