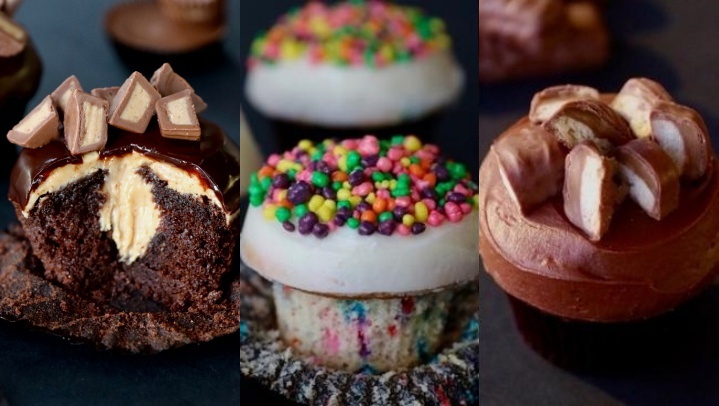 What to Know
Reese's-themed cupcake available through Oct. 14
Nerd's cupcake on sale from Oct. 15-21
Twix cupcake on sale from Oct. 22-25
Life is a series of choices, we're often told, and choosing to believe that old chestnut is, yes, also a choice.
But choice-making doesn't always have to be so deep nor full of fret; there are happy and delicious decisions to ponder, and such selections grow a bit spookier, and sweeter, in October.
Look to Sprinkles Cupcakes for evidence of this theory.
The Scene
What to do, where to go and what to see
The famous cupcakery, one of the companies to launch the ever-continuing cupcake craze in 2005 in Beverly Hills, is known for its often fanciful flavors.
But when Halloween grows near, so do the opportunities for eating candy with your cupcake, making those fanciful cupcakes even... fancifuller?
So is candy baked into a cupcake akin to gilding the lily? Or adding too much to what is already a lot?
Well, nope.
Not if you are a Reese's Peanut Butter Cup maven, or a lover of Twix, or you have to have your nubbily little Nerds as often as you can.
Those are the three candies Sprinkles is featuring, during specific weeks, in October 2018. Want Reese's with your chocolate-ganache-y cupcake? Get to a shop by Oct. 14.
Prefer Nerds to fill your small cake, and top it, too? That choice will be available from Oct. 15 through 21 (and, mmm, the cake itself is lemon birthday).
And the Twix cupcake ends it all in quite the delectable fashion, but it won't linger for long: Oct. 22 through 25 are the dates to snatch one up.
The price? Plan on paying somewhere between $4.25 and $5.50 per cupcake, depending upon which bakery you visit.
So are you feeling the frosting-luscious, cakey-cool spin on some of your go-to candy counter favorites?
It is the candiest stretch of the year, after all, but you don't need to wait for a Twix or peanut butter cup in your plastic pumpkin on Halloween night; you can find your snacky favorites, inside and atop cupcakes, at your local Sprinkles.
Copyright FREEL - NBC Local Media