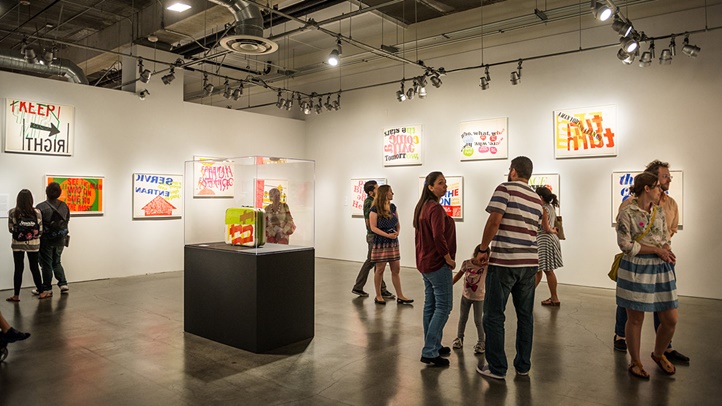 What to Know
Closing Oct. 7, 2018
Several exhibits will continue through the summer
490 E. Union Street, Pasadena
It is often and understandably advised, by those who make and teach art, that a viewer of a painting or sculpture should linger for several minutes, or longer, before a single piece.
That isn't always a possibility — sometimes strolling at a quicker clip feels right, then stopping before that one artwork that captivates us — but there is a definite urgency in the air now at the Pasadena Museum of California Art.
For it was announced to the public on June 20 that the museum, which opened in June of 2002, would close on Oct. 7, 2018.
The Scene
What to do, where to go and what to see
The decision came after a board of directors' vote.
"After sixteen years of presenting art and design through exhibitions that explore the unique cultural dynamic of California, the board of directors would like to thank museum members, donors, contributors, lenders, and especially our hard working, dedicated staff who have made this wonderful adventure possible," read the official PMCA statement.
The statement did mention the reason behind the sudden shuttering, or at least sudden to the public, but did recommend that people stop by to see the current exhibits, which will remain on view through the next few months.
Those include "Judy Chicago's Birth Project: Born Again," "Grafton Tyler Brown: Exploring California," and "Brody Albert: Strata."
Several programs, including First Free Friday and Wednesday Wee Read, will also remain on the schedule while the museum continues to operate.
As far as why an excellent museum, a cultural repository for all manner of California creativity, history, and optimism, would close? The word from PMCA is, in essence, "stay tuned."
More information will be forthcoming, states the museum, but, for now, and definitely before the first week of October wraps, be sure to call upon the art-amazing location at 490 E. Union Street.
And, yes: Linger awhile, in front of various paintings, without feeling rushed.
If ever a person desired to linger in a museum a little longer, it is certainly when that person knows that, in only a matter of months, the doors will be forever locked.
Copyright FREEL - NBC Local Media