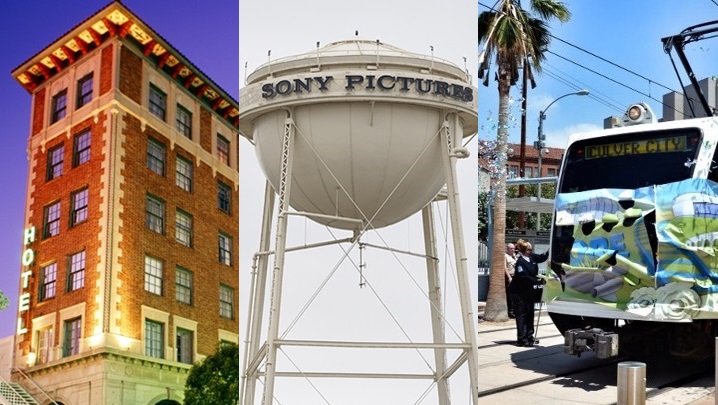 All right. So you had a year. You knew it was Culver City's 100th birthday, starting in September 2016, so you had a full 365 days to shop for a really special gift, or perfect gewgaw, for the historic burg.
Did you keep putting it off? Or did you figure that Culver City already has everything it needs, from restaurants to busy studio soundstages to cinemas to live theaters to a vibrant local community?
You're totally right, if that was your thought: Culver City really does have it all going on, so no presents were needed. But your presence would be a lovely and celebratory thing at the Culver Hotel on Saturday, Sept. 23 at The Culver Hotel Masquerade, a party that's pulling double-duty as both an acknowledgement of the city's centennial and the 10th anniversary of the fabled hotel's "revitalization."
The Scene
What to do, where to go and what to see
And "fabled" fits fabulously for the Culver Hotel, which is sometimes called "The Wizard of Oz" Hotel, due to the fact that many cast members stayed there during the filming of the 1939 classic, one of Culver City's many pride-and-joys.
A ticket is $110, and the masquerade theme indeed means a "black tie masked evening," a request that suits Culver City, a place where some of moviedom's most dramatic stories have been realized over the decades.
The masquerade is the "Centennial Finale," so if you do adore Culver City, and didn't get a chance to participate in one of its birthday events over the last 12 months, here's your glamorous chance inside what's probably its best-known landmark, that handsome cake wedge of a building at 9400 Culver Boulevard.
Copyright FREEL - NBC Local Media