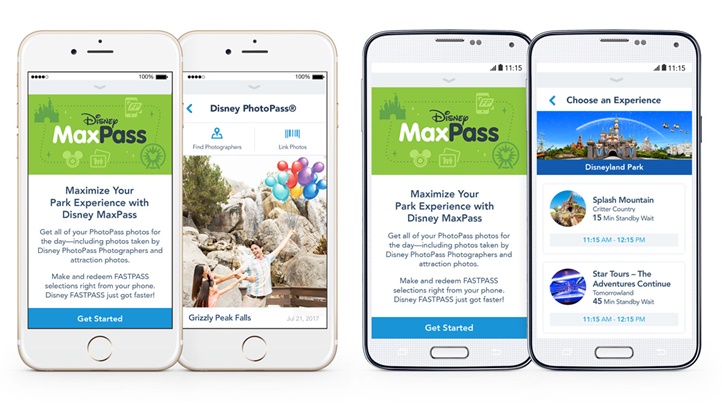 Convention attendees do so love something current to chat about while standing in a panel queue, and the guests at D23 Expo, the mondo everything-Disney convention opening at the Anaheim Convention Center on Friday, July 14, will have plenty to ponder regarding the theme park located just across the street.
For Disneyland Resort revealed on July 13 that the new Disney MaxPass, which will give park guests a new mobile way to secure their next FASTPASS, will kick off on Wednesday, July 19.
The Disney MaxPass was announced in January 2017, along with the new FASTPASS locations of Matterhorn Bobsleds in Disneyland and Toy Story Mania in Disney California Adventure.
The Scene
What to do, where to go and what to see
So how does it work? You can buy the MaxPass when you buy your park entry ticket or as an app add-on — it is an additional "introductory price" of ten dollars a day — or, if you're an Annual Passholder, you can purchase a MaxPass for $75, which will last for the length of your current passport.
Signature Plus passholders get a MaxPass "at no additional cost, as part of their annual passport entitlement."
First question a lot of fans'll have is likely this: Will the current FASTPASS kiosks remain, giving guests a chance to secure that traditional small stub bearing a ride return time, at no additional cost? They will, for sure, so keep visiting those attraction-adjacent features if that's your preference.
Second question, at least for those eager to go MaxPass, may be this: How does one access a purchased MaxPass? Easy answer: There's an app for that, of course.
Third question, for those shutterbug-oriented, scrapbook-making Disney devotees out there: Is the Disney PhotoPass tied into this as well? You can bet it is: Guests will be able to access "unlimited Disney PhotoPass downloads from the day."
There's a goodly amount of fine print with the MaxPass, as well as good points to remember (such as checking whether a desired ride still has FASTPASS availability before you go ahead and purchase the MaxPass).
So here's a thought: If you're standing in a panel queue at D23 Expo over the coming days, spend a few minutes reading all of the details and must-knows of the MaxPass.
If you're not at D23 from July 14-16, take the time to go over everything that's related to the new pass before your next park visit.
The Disney Parks Blog has promised more MaxPass information and spotlights to come, so if you want to brush up on what this new feature has to offer before jumping in, keep an eye on this page.

Copyright FREEL - NBC Local Media