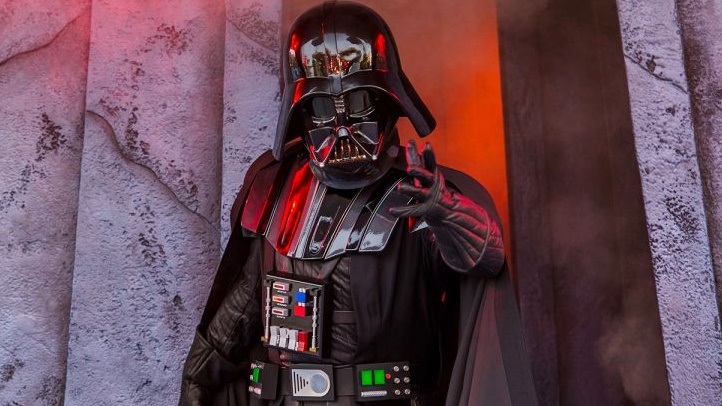 What to Know
Wednesday, May 9 from 9 p.m. to 1 a.m.
$99
Tickets on sale on May 1
Discovering an amazing event you want to attend, a real once-in-a-blue-moon type of deal, or, rather, a once-in-a-double-Tatooine-sun, is pretty dang awesome.
But when you find out the event you were so stoked over is sold out?
Your breathing can grow as heavy, and as loud, as a certain character who stalks the corridors of the Death Star, giving fierce orders and occasionally brandishing a light saber.
The Scene
What to do, where to go and what to see
Breathe not angrily, dear Jedi of Southern California, for a second "Star Wars" Nite has been added to the Disneyland Resort schedule.
It glows, like the aforementioned two suns of Tatooine, on Wednesday, May 9.
And like the first (and now sold-out) "Star Wars" Nite scheduled for Thursday, May 3, there shall be a host of special experiences available to visitors who pull their X-wings into the Happiest Place on Earth from 9 p.m. to 1 o'clock in the morning.
Shall the March of the First Order, complete with an appearance by Captain Phasma, make a cameo? Certain, this is.
Will "special themed backdrops" be available for posing and pictures? It, count on.
Can you attend a Galactic Dance Party, purchase eats and drinks themed to the "Star Wars" universe, and score a lanyard to keep? All part of the big night, these are.
There are several cosmic doings, in short, and, yep, Hyperspace Mountain is making a return visit, too, complete some action from the Battle of Jakku. Plus "the park's most iconic attractions" will give visitors from other systems "after-hours access" during both events.
Tickets for the May 9 night go on sale on Tuesday, May 1. And, like the May 3 night, they'll move faster than a spaceship attempting the Kessel Run.
They're $99 each.
And if you're digging these special and quite new Disneyland After Dark events — the first one, in January 2018, boasted a retro '50s feel — stay tuned: The resort has promised more pop-up parties that will take place, with style and thematic flair, after sundown.
Copyright FREEL - NBC Local Media