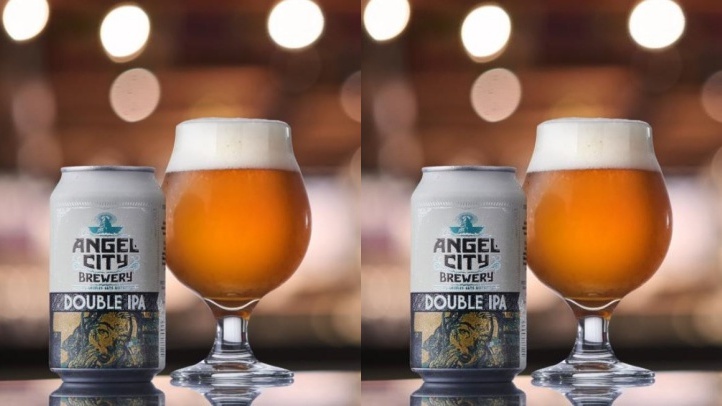 Calling someone your twin nowadays?
That person may or may not actually be your twin, now that we live in a world where casually referring to your "work twin" or "psychic twin" or "life twin" means that a friend or co-worker is very much like you in a whole bunch of ways.
Which means that Angel City Brewery's Make It a Double Party will see a number of lookalikes and sortalikes as well as, yes, siblings who just happen to be actual twins, in the traditional and ultimate meaning of the word.
The Scene
What to do, where to go and what to see
The "double" in the name of the Sunday, Sept. 9 celebration? It's in honor of the Angel City Double IPA, which is "... becoming a year-round core style that is available on draft and in cans all around Los Angeles starting now."
Brew buffs are "invited to bring their Double out" to the Arts District-based bash, which will run from 1 to 7 o'clock.
Three contests — think lookalikes, celebrity lookalikes, and human-dog lookalikes — will add to the levity of the day, as will live tunes.
But appearances won't be the only double-delightful theme of the day.
If you have a birthday twin, as in someone who arrived on this planet on the same calendar day as you, just show your IDs and score two tacos each, gratis.
The taco powerhouse in the house? Downtown Taco Co.
And if you happen to be enjoying the hopsy happening with your twin-twin, as in the person you arrived on the planet alongside, or nearly, you'll both instantly be awarded two complimentary tacos apiece, as well as t-shirts featuring Angel City's Double IPA.
Feeling twinsy? Hopsy? And like you might want to send off the penultimate summer Sunday with suds and a same-as-you sibling, pal, or pup?
Be at Angel City Brewery, an hour after noon, on Sept. 9 for the binary-mojo'd brewfest, a matching match-up of IPA mavens who share traits, birthdays, or the same mug as their handsome hound.
Copyright FREEL - NBC Local Media