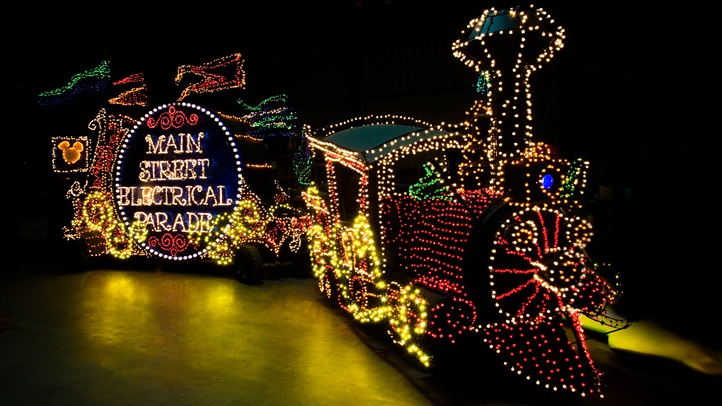 If your upbeat, panache-filled friend had been away for seven or so years, across the country, or in out-of-sight mode, you'd surely throw them the biggest of shebangs when they finally made their much-anticipated way home.
You'd display some paper streamers, and bake cupcakes, and host a bash to remember, surely.
One such friend is returning home to California, to the one place that has no need for streamers and such, as it is already whimsically well-decorated all year long: Disneyland.
The Scene
What to do, where to go and what to see
The Main Street Electrical Parade, a nighttime, bulb-bright procession that first wended its way through the world-famous theme park, left Anaheim, and Disney California Adventure, in 2010. Now it is back, beginning on Jan. 20, but the Disneyland has a shindig afoot on the evening of Thursday, Jan. 19.
It's the Electrical Parade Party, and it will give mavens of the theme-song swirly spectacular an early chance to see it before it officially makes its re-debut.
True, it was last at Disney California Adventure (at least here in California), but the parade's upcoming five-month run is slated for Disneyland, and that's just where the Electrical Parade Party will take place on the 19th.
On the 7:30 p.m. to midnight roster? "Viewing of the parade" is the biggie, of course, but attendees can also shake it at a '70s-themed Tomorrowland Terrace dance party (the parade has roots in the early '70s) and enjoy a "red carpet welcome."
It's a special ticket. Note also that your parking is complimentary for the event. Best of all, if you like bell bottoms and wide-collared shirts? You'll want to dress like 1972, the year that the Main Street Electrical Parade premiered.
One of the "gets" for party goers is that first chance to see, and possibly buy, special Main Street Electrical Parade merchandise.
Are you ready to hum that theme song again, a theme song so spunky and so peppy that it has become a cheer-raising classic, once again? Be one of the first people to do so, at the kick-off party for Orange County's most illuminated event.
Copyright FREEL - NBC Local Media