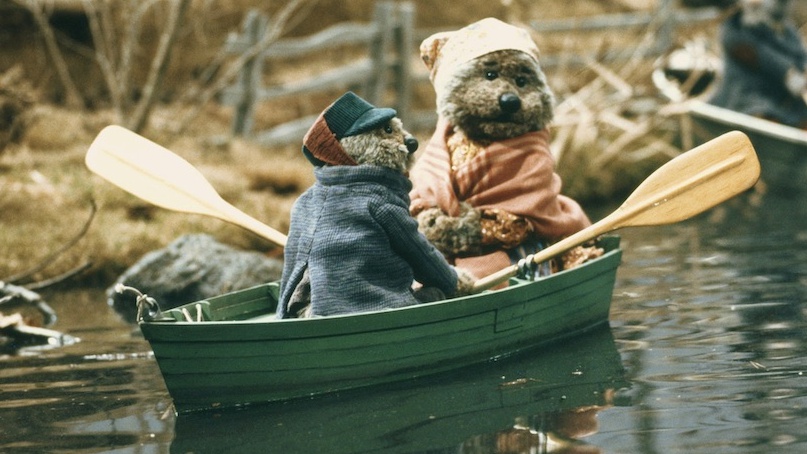 What to Know
Monday, Dec. 10 and Sunday, Dec. 16
Select theaters
Playing with "The Bells of Fraggle Rock"
We're in a pretty Muppet-y mood, 'round these SoCal parts, in 2018, thanks to "The Jim Henson Exhibition: Imagination Unlimited" visiting the Skirball Cultural Center over the summer, and sassy events like "Puppet Up!," which popped up at the Jim Henson Studio lot in November.
Of course, we're always and forever in a Muppet-y mood, and that's as true as the fact that Kermit is green, Miss Piggy loves her pearls, and Fozzie Bear has to "wocka wocka" with regularity.
And that Muppet-y mood is about to take a distinctly merry turn, with the return of that heartstring-tugger, "Emmet Otter's Jug-Band Christmas."
The Scene
What to do, where to go and what to see
If you saw it when it first debuted in the U.S. in 1978, you saw it on television, the small screen, which is likely the place you've watched it ever since.
But best shine up the washboard and tell all the country critters the good news: The residents of Frogtown Hollow will be goin' a-callin' to the big screen for "the first-time ever," on two special days at select cinemas around the region.
Those dates are Monday, Dec. 10 and Sunday, Dec. 16, and tickets are available through Fathom Events.
But that isn't the only Muppet-flavored sweetness heading our way; "The Bells of Fraggle Rock" will also screen.
The whole adorable affair may be found under the header "Jim Henson's Holiday Special," and Cheryl Henson, the president of the Jim Henson Foundation (and Mr. Henson's daughter), will appear on screen to talk about this holidaytime favorite.
Your ticket to Frogtown Hollow and Fraggle Rock and two of the most festive Henson-happy happenings of the year?
Row your boat over to Fathom Events now, for this two-day-only event. And remember: "There Ain't No Hole in the Washtub," but there is plenty of heart in this enduring family tale.
Copyright FREEL - NBC Local Media