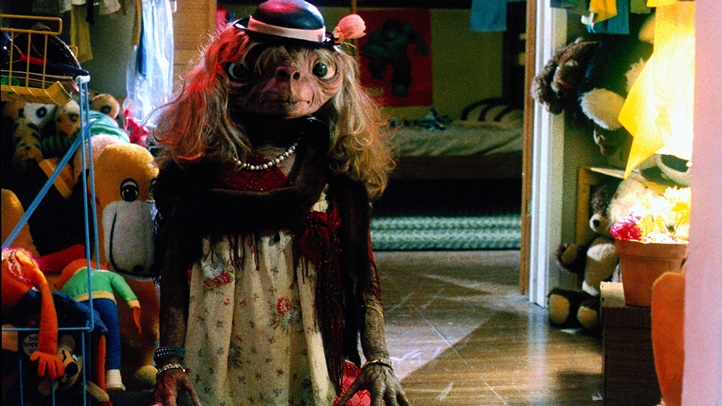 Eager to connect with a certain lovable extraterrestrial? A long-of-finger fellow who first visited movie lovers of planet Earth back in 1982?
You don't need an XL bag of Reese's Pieces, though, of course, having one handy is never a bad idea. Nor do you need an old-school turntable, a Speak & Spell, and various coffee cans, the kind of items an outer space traveler seeks out when building a device that will allow him to phone home.
What you will need, at least on Sunday, Sept. 17 and Wednesday, Sept. 20, is a ticket to a local cinema showing "E.T. The Extraterrestrial" on the big screen.
The Scene
What to do, where to go and what to see
You guessed right, if you just guessed that the Steven Spielberg-directed film's return to theaters is tied to its 35th anniversary. And you guessed right again if you happen to know that while not every cinema around Southern California will show it, many will.
How many? Some 54 screens in all, which is pretty close to the number of Reese's Pieces "E.T." munched on his way to Elliott's house.
The all-too-brief re-release is part of a partnership from Fathom Events and Turner Classic Movies, a pair-up that's recently brought stellar works like "Singin' in the Rain" and "All About Eve" back to the silver screen.
As for regional spots where you can "turn on your heartlight"? Find "E.T." at ArcLight Hollywood, Baldwin Hills 15, and Century City 15, among many other spots. (And if you're now singing the Neil Diamond hit inspired by the film, high fives.)
There'll be two screenings per day, at 2 and 7 p.m., so if you need to see the movie twice, because you bawled your way through the first showing, better double up on those tickets.
And remember, as you watch at a SoCal cinema, how you close you are to Tujunga, Porter Ranch, and Granada Hills, where the neighborhood exteriors were shot, and Culver City, where the interiors were erected at Culver Studios.
True, those famous forest scenes, the ones with the spaceship, were actually filmed in the redwoods, near the top of California, meaning Elliott and his pals rode their bikes a long, long way from the Valley, in theory.
But those bikes, or at least a very special bike, possessed flying abilities, at least when a certain space-traveling superstar was seated in the bicycle's basket.
Copyright FREEL - NBC Local Media