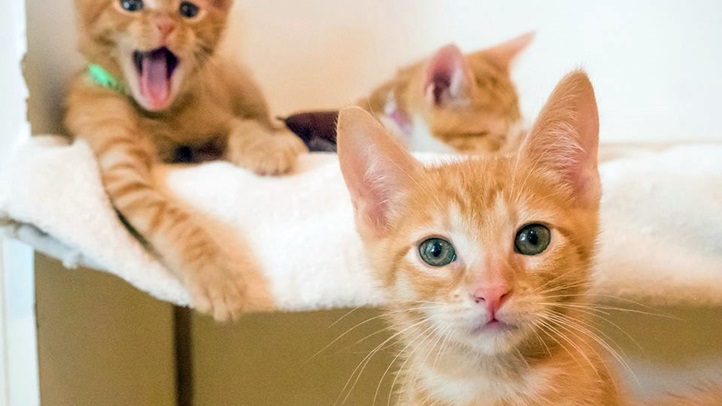 'Tis the season of the cheerful pop-up, the oh-so-brief, snazzily imagined shop or gallery or fundraiser that plugs into both our longing for holiday cheer as well as our desire to connect with community and/or a positive idea.
Pop-ups arrive in all stripes and flavors, but sometimes, if they're a little magical, and a little meowy, and definitely furry, they focus on our favorite feline friends. That's exactly what will occur at Green Screen Downtown on Sunday, Dec. 11 when "Facets of Felines," a cat-themed art show, pops up to benefit the Kitty Bungalow Charm School for Wayward Cats.
Do you need a painting of a playful roly-poly fellow in the kitchen? How about an artwork depicting a two sweet whisker faces curled up together in a bed?
The Scene
What to do, where to go and what to see
This could be your chance to either fill an empty space on the hall wall or find a feline-y present for your cat-loving BFF. For sale? Prepare to browse "fine art, photography, and artisan works from around the world exploring the feline spirit, as well as celeb-decorated trees for auction."
And you can tell your cat-loving BFF that all the money you spent to buy his artwork will help out the Kitty Bungalow, which is "the only 100% feral cat socialization facility in Southern California."
The cocktail reception? It's gratis. The on-site furry ones needing a family? They're eagerly awaiting the chance to check out the comfiness of your lap during the event.
So is this a pop-up or a purr-up? You know the answer, and you know you want some cat art, maybe to gift to a friend, but probably for cat-obsessed self.
Copyright FREEL - NBC Local Media