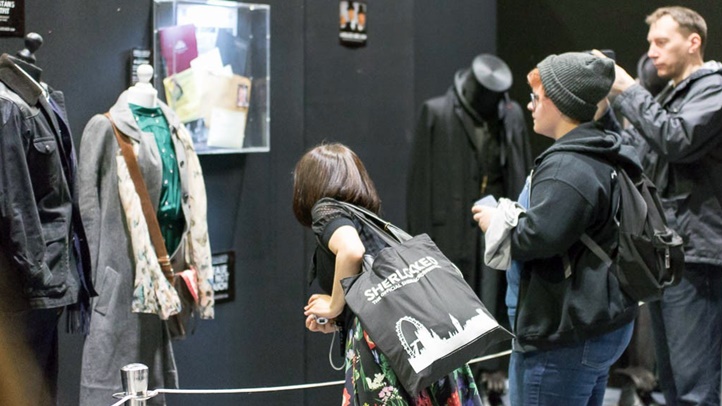 When Memorial Day Weekend soon arrives, many Southern Californians will be found lounging by a swimming pool, or in a backyard, or in another spot where they can sport their swim trunks and some shades and step up the pursuit of relaxation.
But some locals will not be wearing swim trunks, nor basking in the rays. They'll roaming London at its foggiest, and forebodingest, and they'll be wearing the sort of long and elegant overcoat you might see on the modern-day Sherlock Holmes.
That's because Sherlocked, The Official Sherlock Convention will descend upon Los Angeles, much like an atmospheric fog bank, from Friday, May 26 through Sunday, May 28.
The Scene
What to do, where to go and what to see
An important clue-like fact that Mr. Holmes would surely find interesting: This is the first time the popular fan convention, which is inspired by the popular BBC One series, has ever visited the United States.
What's on tap for the three-day investigatively awesome expo? Star appearances, from Andrew Scott (the cunning and cool Jim Moriarty) and Mark Gatiss (he's Mycroft Holmes, as well as a creative behind-the-scenes-er) are two highlights, but note that several other thespians from the moody phenomenon are set to appear, too.
Calling them "actors" in this setting doesn't feel quite right, but thespians has a bit of proper British sheen to it. So thespians it shall remain.
Look also for "video presentations, trivia contests, and live auctions of unique collectibles and props" at the convention, as well as a cosplay masquerade. (Cue that exquisite coat Mr. Holmes so dashingly wears, as well as the handsome wearables of John Watson.)
Set pieces, props, merchandise, photo opportunities, and more sights/stuff than you can stuff into 221B will also fill the LAX Marriott.
All the ticket info and details? Pull out your magnifying glass, or whatever tool of the peer-deeper trade you prefer, and examine this clue-filled web site.
Copyright FREEL - NBC Local Media