Remember the old automats?
Many of us don't, sad to say. But they were great walls of glass-windowed foodstuffs; think of a room-sized vending machine, only its a machine stocked with food that's been freshly made (or recently made, at least). Guys in fedoras -- the old photos always show guys in fedoras -- would slip a few dimes into a slot and out would pop a chicken salad sandwich on rye.
The automats mostly went away over time, but our desire for fast and quirky eating, on a budget, has not. Enter word of the 24-Hour Sprinkles. The famous cupcakery will soon debut "the world's first cupcake automat" at its Beverly Hills location, as was reported last week.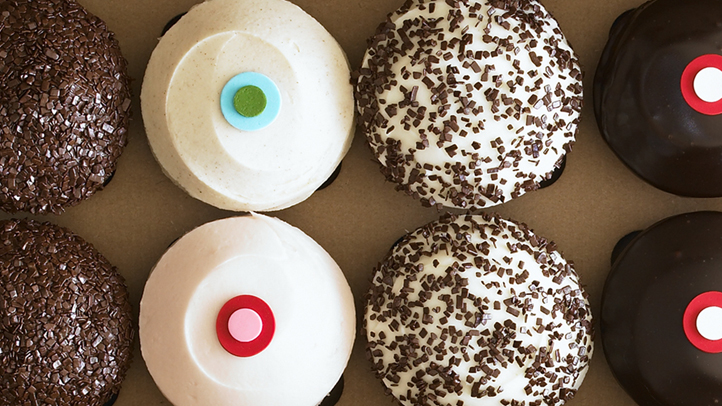 Which has us thinking: Where else can go automat around town? Sprinkles has always been at the vanguard of culinary forward-thinking; others may soon follow. With that in mind, here's where else we want a food ATM:
Pink's. Because sometimes you need a Huell Howser or Martha Stewart dog at 5:15 in the morning. The legendary hot dog stand keeps wicked long hours, but it is always closed at dawn. Wow. What about a hot dog wrapped in a waffle? Pink's? Hello?
In-N-Out. Our beloved hamburgery certainly keeps long hours but it doesn't do the early breakfast crowd. There might need to be a separate receptacle for the animal-style sauce, so the fries don't get too moist.
Philippe the Original. If you're looking for your second wind at 3 o'clock in the A.M., the old-time eatery's fiery mustard should do the trick.
And one last thought: Why does the automat solely need to be about food? Why can't there be a machine that delivers, say, headshots or scripts in the middle of the night? It's in the wee small hours that some people tend to worry about their career and want to call their agent. Surely there could be nocturnal automations that help our ambitious industry folk sleep easier.
Automat magicians, get cracking, please.
Follow NBCLA for the latest LA news, events and entertainment: Twitter: @NBCLA // Facebook: NBCLA