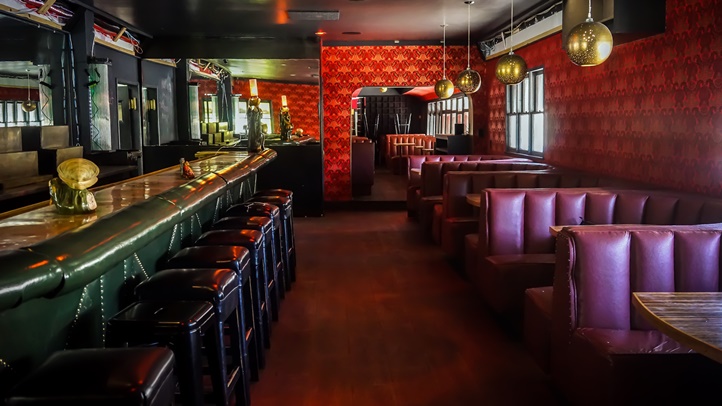 It's a frequent occurrence in the land of Onlinedia: Vote for a cause or issue dear to your heart, make your voice heard on an important topic, help this organization get the funding it needs.
And vote we do, to lend support to those places, issues, and events we believe in. But, quite often, we must wait a good long while, months, even, to learn the ultimate outcome.
No waiting was required, or very little waiting, at least, to learn what happened with the VoteYourMainStreet.org vote that popped up online at the start of October 2017.
The Scene
What to do, where to go and what to see
The upshot? The famous Formosa Café, which opened on Santa Monica Boulevard in West Hollywood in 1925, was up for preservation money, funds that would greatly help its current renovation.
The almost-immediate, only-took-a-few-weeks answer? The Formosa won $150,000, which will "...help rehab the Formosa's original trolley car." The 1933 Group, which oversees several nightlife spots around Southern California, hopes to reopen the venue in 2018.
Mavens of history boosted the signal for their favorite vintage locations, locations that spanned the nation, in the preservation-focused vote.
Other winners from the Partners in Preservation: Main Streets competition include the Lyric Theater and Hotel in Iowa, the Carolina Theatre in Greensboro, North Carolina, and the Alabama Theatre in Birmingham, just to name a few.
The announcement was made on Thursday, Nov. 2.
"We're thrilled with this win and so grateful to everyone who voted and spread the word — their local pride generated nearly 60,000 votes for the Formosa," says Adrian Scott Fine, director of advocacy for the Los Angeles Conservancy.
"We're particularly grateful to our lead partner in the campaign, the 1933 Group, who played a key role from start to finish and will use the funds to help rehab the Formosa's original trolley car. We're excited to bring significant funding to a local preservation project, and we look forward to celebrating the Formosa when it opens next year."
VoteYourMainStreet.org is a partnership project from the National Trust, American Express, National Geographic, and Main Street America.
Copyright FREEL - NBC Local Media