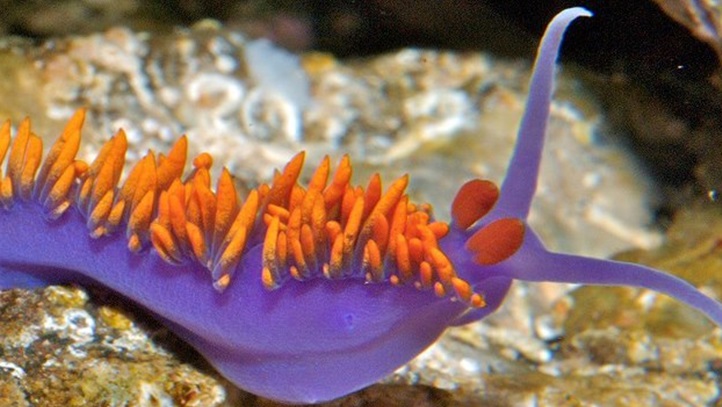 If you've ever made a date with the grunion, those silvery wonders that wriggle from the ocean onto land each spring and summer (over a very select number of nights, depending on the moon and tides), you've likely visited the Cabrillo Marine Aquarium in San Pedro.
The Cabrillo, of course, is one of the longtime headquarters of prime Southern California grunion action, so much so that a grunion-themed gala is held at the institution each year. But getting to know more about the historic aquarium, which has roots in the 1930s, beyond its grunion-cool cred, requires a more in-depth visit.
You're in luck, if you've been wanting such an experience, and you're doubly in luck if you've been hoping it might be free: Cabrillo Marine Aquarium is hosting tours over the second half of August, tours led by "experienced high school docents" ready to talk about aquarium residents of the aquarium at length.
The Scene
What to do, where to go and what to see
Those residents, from sea anemones to jellies, all reflect Southern California marine animals and environments specifically, so think of the tour as a way to get to know our beneath-the-waves neighbors.
"The Aquarium's high school volunteers have dedicated their summer break to learning about local marine life and have been giving tours to summer camps and school groups," says the CMA. Tour participants will eye "the largest collection of Southern California marine life in the world."
Start time each day? It's 10 o'clock, but you'll want to arrive by 9:45 for the 90-minute (ish) tour. But don't dally: The tours will happen on select dates from Aug. 16 through 26, 2016.
You know you'll be back in the spring when those celebrated silvery spawners return to the sand near Cabrillo Marine Aquarium, to admire one of nature's most marvelous shows by moonlight.
But enjoying the aquarium itself by sunlight, on a comprehensive tour, is a way to fill out the fish-fun areas of your knowledge of one of California's quintessential aquariums, and one that focuses solely on SoCal marine life.
Copyright FREEL - NBC Local Media