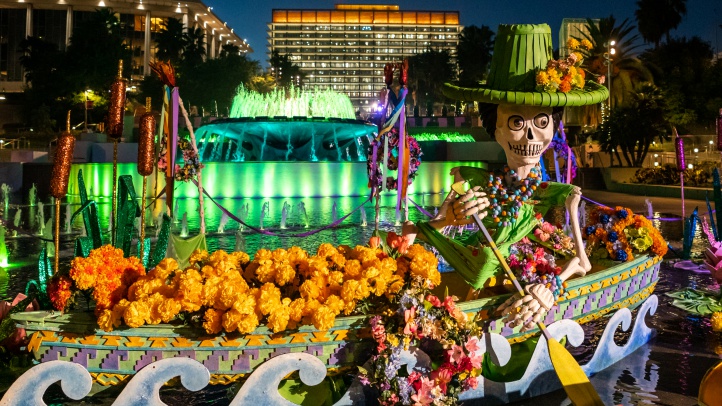 What to Know
DTLA
Free
Through Sunday, Nov. 4
Remembering and celebrating those who have gone before us, and gathering them near to our hearts, is at the top of many minds as November begins.
And while Día de los Muertos finds an incredible number of moving expressions of the holiday, from concerts to talks to walks filled with calaveras in their most macabre and marvelous finery, finding an array of altars to admire feels like one of the centerpoints of the season.
If only we could follow a trail of orange marigolds to the nearest altar display, we'd always know the way, but if no flowers are dotting your doorstep, worry not: You only need to make a path to Grand Park, in DTLA, to ethereally experience a host of lavish, lovely, and art-amazing altars.
The Scene
What to do, where to go and what to see
They're on view through Sunday, Nov. 4.
Look for "... 50 altars and art installations created by local artists and community groups that reflect the theme 'Looking to the Past to Build the Future.'"
Self-Help Graphics & Art and Lore Media & Art are partners on the glorious line-up of skull-laden, marigold-gorgeous works.
The price to see these spirit-broadening, time-deepening, eternity-brushing pieces? Totally free.
And if you visit on Nov. 3, during 11 a.m. to 4 p.m., you'll be close to another free DTLA favorite: Grand Ave. Arts: All Access, an activity-packed event devoted to the area's cultural bounty.
Copyright FREEL - NBC Local Media