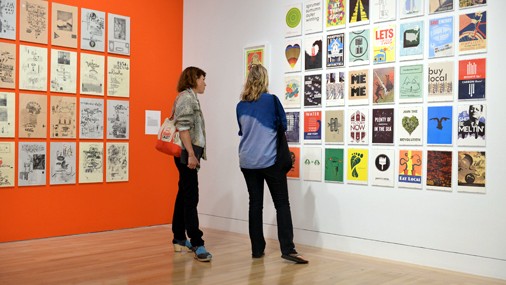 We're lucky to live in a city where the free family art day reigns supreme. Whether a table or two is set out with some construction paper and rubber cement or an instructor swings by a playground for a quick dance lesson, there are a bevy of ways to introduce tots to culture.
But narrowing down the art to specific forms, at least in terms of kid days, is less common. That's why the Graphic Design Family Day at the Hammer Museum is catching our curious eye. The Sunday, Dec. 9 day, which is indeed free (though parking below the Westwood institution is a couple of bucks), will put the focus on typeset and posters and the other hallmarks of the graphic design world.
Workshops will include You're Just My Type! Experimental Typography + Collaborative Design -- that's for ages 6 and above -- and class in Graphic Posters. Oh, and zine-making, too.
The Scene
What to do, where to go and what to see
Kids are already inclined towards many of the graphic arts, so consider this an outgrowth of the things they naturally like to play at, including poster-making and book-making and the putting together of images and words, either from cut-outs or their own drawings.
In short, graphic design isn't the sole area of serious-minded adults on a career path. It can start younger, and bring focus, to an aspiring designer. And all for free, too.
A photo booth and a free picnic lunch are part of the day.
Copyright FREEL - NBC Local Media