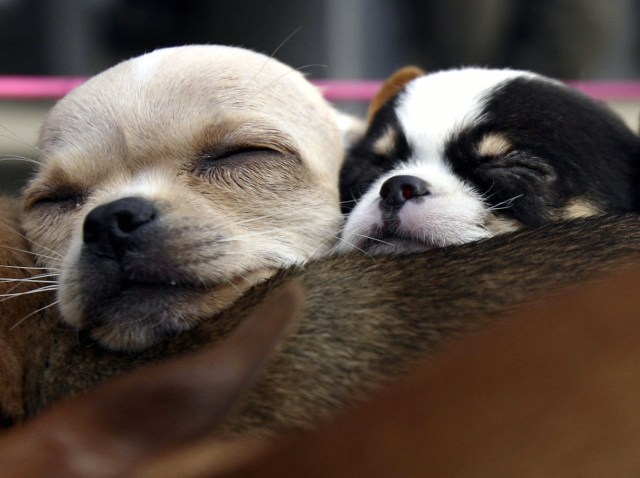 If the first truly crisp autumn weekend puts you in a festival sort of mood, and a don't-want-to-pay-anything mood, too, as well as the sort of mood that makes you think of snapshot-ready dog sweaters and lil' hoodies and kooky costumes, ruminate upon Roxbury Park now, if you will.
For that's the home of Woofstock 90210, a venerable falltime happening that involves A) dogs (hence the "Woofstock" in the name) and B) Beverly Hills (the presence of the famous zip code handily conveys that information).
The four-hour fest, which will arf arf on Sunday, Nov. 5, will include "...over 40 pet-related vendors and specialty booths..." and a caboodle of canine events, including a Disc Dogs Pet Show and agility demonstrations. Pet adoptions, too, will be a sweet element to the day.
The Scene
What to do, where to go and what to see
And just because Halloween has wrapped for another year doesn't mean that the pet parades are over. You got it: There'll be a petly procession at Roxbury Park, at 12:15 p.m., followed by a Pet Talent Show at 1 o'clock (the theme is "MOST TALENTED TRICK").
Can your pooch shake hands? Roll over? Smile? Prepare to share his talents with an adoring world, or at least an adoring group of onlookers gathered in a park located just off Olympic Boulevard. Word of his genius has to begin somewhere, after all.
Where to park the car for the event, which wags a tail from 11 a.m. to 3 o'clock? Beverly Hills High School is the answer. There's a free shuttle — your furry one may ride, too — which will save looking for a spot in the vicinity of Roxbury.
Less searching for a parking space and more rolling over, shaking hands, parading, and hanging out with your flat-out adorable BFF should be your goal of the day, in short.
Last thing? There are a few must-knows, like no retractable leashes allowed, so get all the info before trotting for "Wiggly Field" — er, Roxbury Park.
Copyright FREEL - NBC Local Media