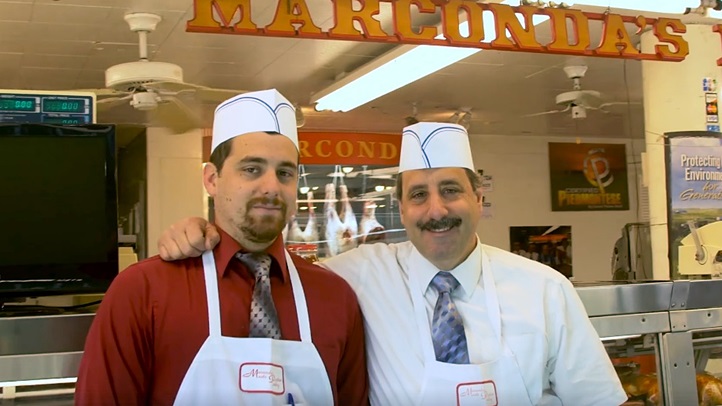 You don't even need to post a quirky quiz about this one, or a survey, or anything requiring anyone to fill something out while stating their opinions: The end-of-the-year holidays have long been viewed as the eating-iest time on the calendar.
That's because we're making all of those cookies, and latkes, and turkeys, and roasts, and a whole caboodle of classes and articles spring up to support us in our creative, crowd-pleasing cooking goals.
But springtime is supping time in many households, with Passover and Easter on the near horizon, two food-filled holidays that are quickly followed by Mother's Day and a flurry of graduations.
The Scene
What to do, where to go and what to see
How to approach spritely and light flavors with a deft touch? Look to the Original Farmers Market at Third & Fairfax for grub-good guidance, guidance that is totally pay-nothing for free.
The afternoon of Sunday, April 2 will be devoted to vittle preparation and tips, with bakers and butchers and the other food-smart purveyors of the historical public market offering thoughts, ideas, and step-by-step walk-throughs.
On the delish docket of the Gourmet Grocers' Open House? Greenhouse Produce will lead a workshop in kombucha making, Farm Fresh Produce and Diana Scalia of Melting Pot Tours will helm a Chicken and Veggie Stir Fry Demo, and The Dog Bakery is featuring doggie cookie decorating, with one treat per family.
There are new merchant intros, too, on the schedule, and a baguette giveaway (be one of the 200 customers at Michelina Artisan Boulanger and say "bienvenue"), and horseradish-yum demos at that HQ of horseradish-radness, Magee's Kitchen.
The time? All of this goodly gourmetly knowledge growing'll go on from noon to 4 on April 2, a sure-to-be pretty Sunday, and a fine time to spend at the alfresco, spring-fresh landmark.
Copyright FREEL - NBC Local Media