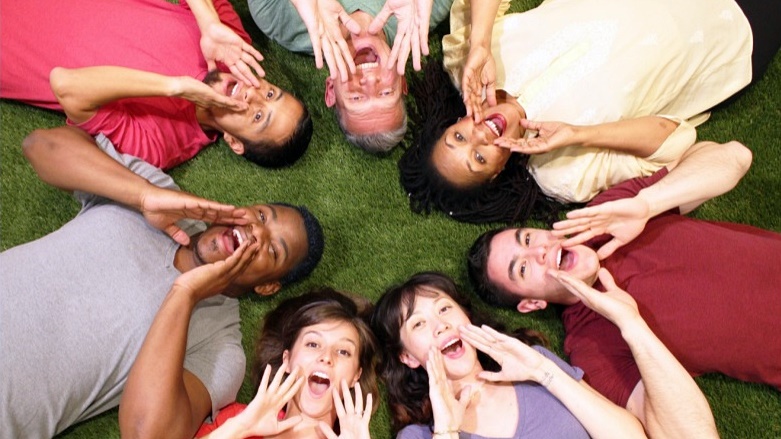 You've hummed in the grocery store bread aisle, you've trilled while trying on shoes, and you've warbled while awaiting your grande latte.
You, in short, are a person who likes to sing, with a mighty alluring asterisk attached: You like to sing in public.
This is not as rare as one might believe, but crooning among strangers usually lacks one nonessential but highly desirable component: No one is joining in with you, even if that stranger in the bread aisle would like to, shyly.
The Scene
What to do, where to go and what to see
That'll all change, gloriously, on Saturday, June 24, at Grand Park downtown, should you show up, do the requisite throat-clearing mi-mi-mi-ing, and join Big Sing LA.
The free event taps into what so many of us love to do, even if we never find quite the right venue, beyond our own shower: Sing in public, loud, proud, and with all of the important flourishes on all of the right words.
The Los Angeles Master Chorale is at the helm of this first-Saturday-of-summer, bright-hearted happening. Don't count on seeing the whole chorale in attendance, but do anticipate a quintet of "dynamic choral conductors" at the lead, in addition to members of the chorale, who'll be on hand lending guidance and tips.
If group singing in Grand Park seems a bit zingy for the lofty Master Chorale, consider this: Our esteemed voices-raised-in-song organization does, from time to time, walk a zingier route. Perhaps you enjoyed the seasonal Caroling Bus from a couple of years back, which sent chorale members out around the city on a double-decker bus, all to spread seasonal joy one "fa" and "la" at a time.
You probably want a peek at the songs'll you'll be singing at the 1 p.m. sing-together, and a peek you shall have: "Hey Jude," "The Lion Sleeps Tonight," and "This Land Is Your Land" are but three of the tunes on the to-warble roster.
For sure, you'll have a lyric sheet in hand, to help fill in those bits that you've fudged over in the past. (All singers do mis-croon lyrics now and then, because singers are human, so no shame.)
And, given the time of day, you're likely wondering if sustenance shall be near. It shall be, in the form of four food trucks, so bring money to protein-up before joining other Southern Californians in the positive, come-together, raise-the-roof (or-sky-rather) act of harmonizing together at Big Sing LA.
Copyright FREEL - NBC Local Media