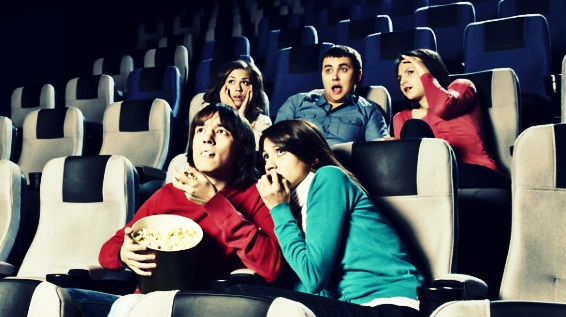 The thing about the 13th day of the month is that it happens each and every month, regardless of when that month happens to be on the calendar.
Likewise, Fridays? We get those every month, too, no spoiler alert required.
Which is all to say this: Friday the 13ths, traditionally seen as days of superstition and spooky high jinks, can happen in any season at any point in the year.
The Scene
What to do, where to go and what to see
But when the 13th day of October happens to be a Friday? When so many Halloween-focused festivals and happenings are already afoot?
The eerieness factor is way higher than, say, a Friday the 13th in April or May.
And the next October Friday the 13th occurs in 2023, if you keep track of such things, so if you want to acknowledge this one, well, have at it, haunt-seeking people of Southern California.
One possible destination? The Vista Theatre in Los Feliz, which is screening "Friday the 13th" at midnight, or, 11:59 p.m., rather, on Friday, Oct. 13. Which means, yes, that you'll actually be watching it on Saturday, Oct. 14, which also has its pop culture cred, thanks to the 1981 comedy of the same name.
Nerds Like Us, "your favorite nerd/geek pop cultural film revival series," are behind the Vista Theatre screening.
The film is also screening in Hollywood, at The Montalban, as part of the Rooftop Cinema Club. That starts at 8 p.m. on Friday, Oct. 13, meaning you'll see the whole 1:40 film before Friday the 13th, as in the date, ends.
If the notion of Friday the 13th also puts the Winchester Mystery House in mind, as the famous San Jose attraction always hosts a flashlight or candlelight tour on the evening of each Friday the 13th, well, you're correct: It does.
But be not blue about missing the Friday, Oct. 13 Hallowe'en Candlelight Tour if you're not in San Jose; it's October, which means that tour is running for several more select nights right through to Halloween.
Copyright FREEL - NBC Local Media