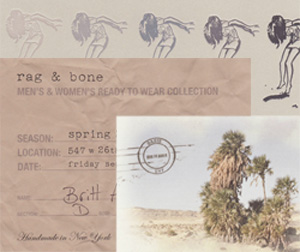 Just like everything interesting in this world, seasonal carols are a diverse and delightful bunch. The classics we adore arrive can be as fragrant as pine, as sippable as hot chocolate, or as spicy as gingerbread, with each song serving as a stand-out in its own wonderful way.
You have your spunky tales of snowmen, your solemn ballads about spirit, and the occasional pop ditty that becomes the year's mega earworm.
Likewise, not every on-stage caroling extravaganza is the same, but few presentations are as memorable and merry and quippy and full of chutzpah and heart as the annual Holiday Spectacular from the Gay Men's Chorus of Los Angeles.
The Scene
What to do, where to go and what to see
Once again, this delicious year-closing treat, a treat that's as flavorful as a peppermint stick or latke with sour cream, will grandly take the stage The Alex Theatre for a number of days and nights.
Those days in 2016 are Thursday, Dec. 15, Saturday, Dec. 17, and Sunday the 18th (both Saturday and Sunday have matinees, do note).
As for this one-of-a-kind show? The theme is "Cool Yule" in 2016, Mr. Cheyenne Jackson of "Glee" and "American Horror Story" will cameo, and you're apt to hear the standards you know every single word to as well as newer fare like the bright-hearted "Hanukkah in Santa Monica."
There are laughs, there are tender moments, there are the hummable favorites you absolutely know down to the smallest inflections, and there is a goodly amount of bondingness and bravo and all-out joy.
Our Gay Men's Chorus puts together a holiday dessert of a show that can't be compared to any other sweet or savory on the larger LA table, that table that holds all of the holiday doings around our teeming-with-to-dos town.
After all, which spectaculars regularly feature a famous and funny guest, some snappy contemporary carols, some costumes, oodles of elegant songcraft, and a stage full of polished performers who know how to change it up in an instant, from peppy to poignant?
Tickets go as fast as Santa's sleigh, so best be on yours like a reindeer quickly alighting upon a rooftop.
Copyright FREEL - NBC Local Media