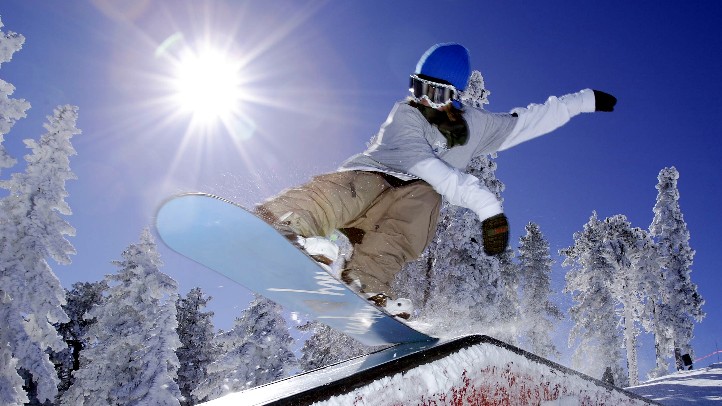 If only all major conventions or events had a hand in the weather.
Then conferences all about sunshine destinations would happen during a toasty heat wave. Same with conventions focusing on barbecues, swimming pool sales, and bikinis.
Likewise, a gathering that's all about snow and the world of winter should not happen during a roaster; nobody wants to shop for anoraks or poles when they're slathered with coconut oil.
The Scene
What to do, where to go and what to see
Meaning Ski Dazzle could not have picked a better week to schuss into town, which it'll be doing from Thursday, Nov. 15 through Sunday, Nov. 18. Not only did an honest-to-chilliness cold snap hit Southern California last weekend, but Mammoth opened a little under a week ago and Big Bear Lake a few days after that.
Well played, Ski Dazzle. People will be in the mood to board up.
Now, about those boards and skis and hats and goggles and all the other fend-off-the-cold merch you need at the top of the slope: The mega convention has it. If it doesn't have it, it probably has something similar to it. There are also giveaways, swaps, beer tastings, a vertical ramp, and other ski- or sport-related goings-on over the four-day happening.
An adult ticket is twenty bucks and a kid's ticket is five.
We're just glad that the largest of ski conventions opens on a Thursday, given that so many people will now want to spend their weekends livin' large on the lifts.
Follow NBCLA for the latest LA news, events and entertainment: iPhone/iPad App | Facebook; | Twitter; | Google+; | Instagram; | RSS; | Text Alerts | Email Alerts
Copyright FREEL - NBC Local Media