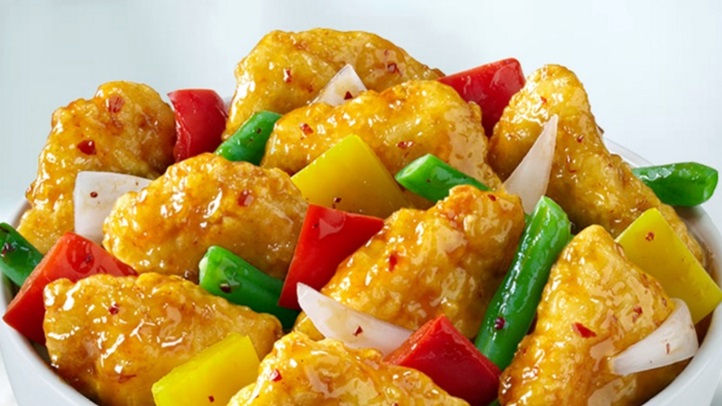 While every longstanding dish, be it a salad, casserole, dessert, or anything else, has a tantalizing tale to tell, few foodstuffs are as storied as General Tso's Chicken.
How it came by its noble moniker — a prominent Qing Dynasty figure is the inspiration, it is said — and how it came to be one of the spicy superstar suppers of Chinese restaurants across America has been detailed in articles, essays, and menu descriptions aplenty. "The Search for General Tso," a 2014 documentary, also delved into the delicious back story of this savory forever-favorite.
Now the legendary creation'll take the sample-filled centerstage in Chinatown's historic West Plaza on Saturday, Aug. 20. "Beyond the (Takeout) Box: The Culture, Community, and Comfort Behind American Chinese Food" begins the evening, with several panelists discussing "the influence food has on personal identity" as well as a host of fascinating foodly topics.
The Scene
What to do, where to go and what to see
Jennifer 8. Lee, the producer of "The Search for General Tso," joins the Chinatown Summer Nights panel alongside other luminaries including journalist Lisa Ling, cartoonist Gene Luen Yang, producer Melvin Mar, Andrea Cherng of the Panda Restaurant Group, and architect and professor Alvin Huang.
A cooking demo begins after the panel wraps, and General Tso's Chicken is indeed the dish of honor. You know that the entree traditionally boasts dried red chilis, and garlic, and cornstarch, and, yes, chicken, but every chef seems to put a different and delectable spin on the venerable edible.
Samples of General Tso's Chicken from Panda Express, the panel and demo's host, will be available (so stick around after the demo wraps for a taste, if you wish).
It's a festive night for a festively flavored take-out staple, but the to-dos extend beyond the demo stage. Look for KCRW DJs, a ukulele presentation, a photo booth, calligraphy and fruit carving events, and more.
But when the evening ends, will you long for some General Tso's take-out on the way home? It truly is one of the quintessential dishes of modern-day cookery, a meal that so distinctly itself that when you crave General Tso's, you need to find exactly that.
Of course, the "exactly that" with this hearty and piquant fare can mean a few different things depending on where you go, and that, too, is part of its amazing story.
Copyright FREEL - NBC Local Media