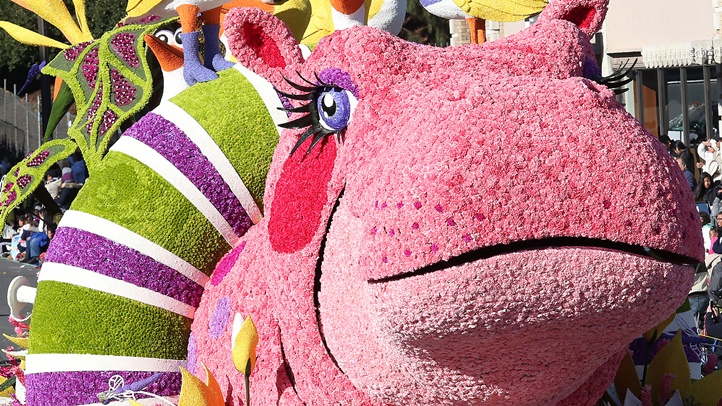 What to Know
The afternoon of Jan. 1 and all day on Jan. 2
$15
E. Washington and Sierra Madre Boulevards in Pasadena
Many people famously mull the notion of a fresh start when New Year's Day circles back around again. That might mean a healthier approach to life, a wider variety of hobbies and interests, or maybe a new job.
And whatever challenges such a new job might hold, they'd seem less insurmountable in the face of counting every single petal, flower, shoot, and seed used in decorating the iconic floats of the Rose Parade.
Of course, no one is tasked with counting all of the petals, but you might be inspired to try once you're standing within feet of a giant, on-wheels wonder, the kind of creation that's absolutely covered in geraniums or hyacinths or roses.
The Scene
What to do, where to go and what to see
And if you're that close to a Rose Parade float, chances are as high as a sunflower you're at A Showcase of Floats Presented by Miracle-Gro. The celebrated after-parade event, which takes place on the afternoon following the Rose Parade and the next day, too, is all about putting people next to the floats for an informative, feet-away look.
The 2018 dates? Be at E. Washington and Sierra Madre Boulevards in Pasadena on the afternoon of Monday, Jan. 1 or all day on Tuesday, Jan. 2.
Tickets are $15 each; Sharp Seating Company is your go-to on securing your entry.
Will those helpful white-suit volunteers be out to answer questions? You bet. Will you get to saunter by a float you saw on television? Chances are really good. Will you wow over the detail of each placed-by-hand petal? That's the heart of the Showcase, helping raise the general "wow" factor as we head into a new year.
There's no need to count each petal though, one by one; the ultimate number would be ginormous, rest assured.
Rather, admiring the floats from a walk-up distance is all about understanding the joy, the skill, and the creativity that goes into making each moving artwork a flower-laden reality.
That's something worth honoring as we head into the new year, ready for fresh starts and fresh inspirations.
Copyright FREEL - NBC Local Media