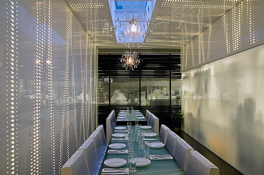 If the longest day of the year, sunlight-wise, is the summer solstice, and the spookiest day of the year is Oct. 31, and the small-animal-seeing-his-shadow-iest day of the year is Feb. 2, then the kindest day of the year is..?
Well, let's call the spirit of such a day a daily pursuit, of the most important sort, for every square on the calendar should possess a heaping share of good will and joy to all. But if you're looking for sheer give-back-a-tude, and let's-help-each-other-out-ness, then look to the Tuesday following Thanksgiving.
That's Giving Tuesday, and, you're right, it does come at the tail-end of all of those Something Weekday Name shopping days that hover around turkey time. And after we've shopped the Black Friday sales, and our local small businesses on the post-Thanksgiving Saturday, and hit the cyber deals on Monday, it is the moment to consider donating to our favorite charities and non-profits.
The Scene
What to do, where to go and what to see
Your donation does not have to be local, but if you regularly visit an aquarium, or you love what a neighborhood group is doing to improve community relations and understanding, those are excellent places to start.
Many organizations match donations on Giving Tuesday, which is Nov. 29 in 2016, or offer another incentive to make all of those kind-hearted funds as fulsome as can be.
"The Global Day of Giving" is on, and Southern California organizations like Children's Hospital of Los Angeles, Los Angeles Mission, Women in Film, and spcaLA all have special ways to give and get involved during the day (just check out their respective web sites for info on how to start).
But the giving truly is global, with Californians reaching out to people across the planet via monetary donations, involvement, activism, and hope.
Some $116,000,000 was raised in 2015, says Giving Tuesday, a notable sum that can go even further this year. After all, it is always a good day to be kind, and the Tuesday that follows Thanksgiving is a big-hearted reminder of just that bond-building, we're-all-in-this-together sentiment.
Copyright FREEL - NBC Local Media