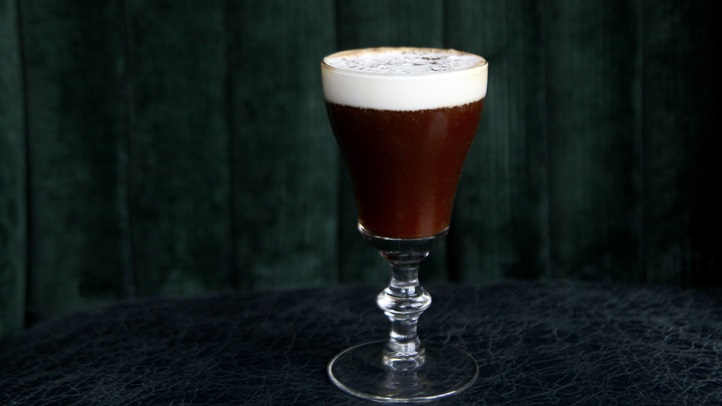 If you had to name a few quintessential California sights, you might pick the dramatic cliffs of Big Sur, and a roller coaster on an ocean pier, and a tall tree, and a Walk of Fame star, and a glass mug of Irish Coffee.
True, the steam-sweet cocktail got its kicky, whiskey-wowza start in Ireland, as its name accurately implies. But the caffeinated, spirited sip became a hit in the Golden State back in the 1950s, both at The Buena Vista in San Francisco and Tom Bergin's in Los Angeles. (The rivalry between these two Irish Coffee titans has lingered on the charming side of friendly quibbles, all told.)
Which all means this: When the 25th day of the first month of the year rolls around, those Californians who count the hot libation as a favorite should seek it out, at their favorite tavern, and raise a stirring toast in its honor.
The Scene
What to do, where to go and what to see
For it is National Irish Coffee Day, and the timing in 2017 couldn't be more splendid. Southern California is having a cold snap — make that a very cold snap — and while imbibing the drink on a 90-degree day is not forbidden, doing so when it is frosty outside feels more suitable.
Ready to pull up a chair, gab with a friend, and savory a glass of something whiskey and wintry? Saunter over to Westbound, in the Arts District, which "three distinct takes on the traditional beverage" for the flavorful occasion.
One Irish Coffee is stirred, and shares some characteristics with an Old Fashioned. One is a slushy, which removes the Irish Coffee's most notable and unusual trait, its heat. (Unusual for a cocktail, of course.)
And will Nicholas Morris, the bar manager at Westbound, mix a customary Irish Coffee, one that pays tribute to the tastes that first arrived in California in the middle of the last century?
He will. The venue's version includes 1 1/2 ounces of Jameson Whiskey, a half ounce simple syrup, an ounce of espresso, two ounces hot H2O, Angostura Bitters (a trio of dashes), and the all-important dollop of cream (Irish, natch).
Wherever you find your warm-to-the-hands, whiskeyfied beverage on Jan. 25, be sure to toast the land across the sea as well as the two California bars, north and south, that have made it a sippable staple in our state.
Copyright FREEL - NBC Local Media