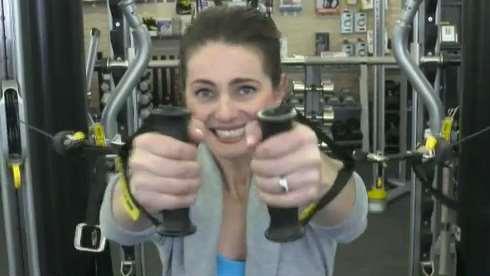 What to Know
Select dates in December
$15 general public
90 minutes
Historic hotels, the sort of stunning and out-sized and ultra-grand piles filled with fancy glass and baroque banisters and sumptuous tile work and enough polished surfaces to catch the light of a far star?
Southern California has quite a few, and a number of those are located downtown.
And as a general rule, a hotel with a big back story, as well as any handsome building that's seen a few decades, honors a longstanding tradition of festooning its banisters and columns with holly, ornaments, and other details of the season when December rolls around.
The Scene
What to do, where to go and what to see
Such will be the convivial, Christmas-is-coming case with a few DTLA landmarks such as like the Millennium Biltmore Hotel and PacMutual Building, as well as other stately destinations intent on dressing up for the yuletide, with bells and bows in tow.
But how to take some of these twinkly locations in, with a dose of architecture and local facts woven through? By joining the LA Conservancy's Special Walking Tour: Holiday Highlights.
It happens each Saturday in December at 1 p.m., if weekends work better, but if you're a weeknighter look to Thursday evenings from Dec. 7 through the 28.
A ticket? It's fifteen bucks if you're not a member, ten if you are. And, yep: This one sells out pretty quickly, though some dates are still available. But if all the tours sell out, more slots on the available dates may be added, so do check back.

"(Y)our best holiday attire" is requested, but not demanded, for the sparkly saunter. Should you go that route, though, expect "... a special gift from the Conservancy!"
Is it a terrific tour for kids to join? You got it: It's described as being a good outing for families. Is the ice rink at Pershing Square close to the walk, should you want to pirouette before or after checking out the decorations in various well-known structures?
It's very close, yes.
The weather outside won't be that frightful, on most days, and finding the fire so delightful really won't be necessary, but finding that chestnut-scented, fir-perfect glittery glow in some of our more elegant buildings?
That can be done, and with the LA Conservancy at the lead, you'll have a guide who is in the Noël — er, in the know, rather.
Copyright FREEL - NBC Local Media