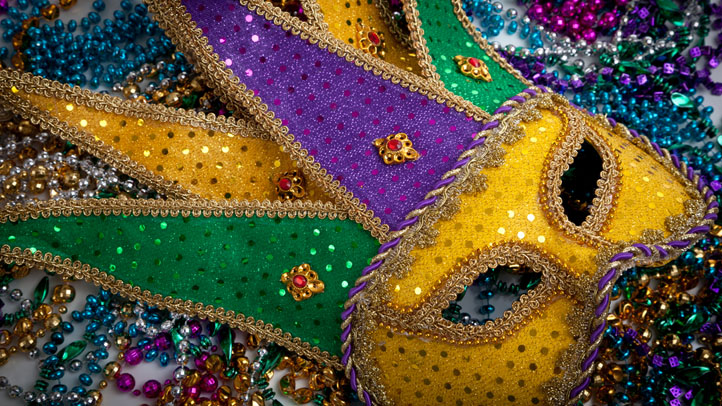 You might have launched your Fat Tuesday with a jubilant morning dance, down the center of your street, with all of your costume-rocking neighbors in tow.
Or you still might be seeking that perfect NOLA-style soiree, the kind that summons the verve and vibe of Bourbon Street, right here in LA.
But finding LA, as in Louisiana, in LA, as in Los Angeles, isn't too difficult, if you simply look to those vibrant venues that have built up a reputation for brassy, break-out-the-horns hullabaloo-ing.
The Scene
What to do, where to go and what to see
Sassafras in Hollywood in a center for this brand of hullabaloo, which makes sense, since the 1933 Group's vintage-looking bar holds true to a Big Easy theme throughout the calendar.
The Vine Avenue tavern's "whimsical bayou setting" will bustle right through to 2 a.m., but the party revs up at 5 o'clock on Tuesday, Feb. 28.
A live band called the Sazerac Steppers Brass Band (complete with a tuba that "shoots out flames!"), classic French Quarter cocktails, and a Crawfish Boil Happy Hour will fold the miles between Tinseltown and New Orleans, at least for nine loud 'n lively hours.
If you're seeking out an alfresco affair, with a healthy dose of night air, the open-roof'd bash to be at is at the Original Farmers Market at Third & Fairfax. The weekend-long lark that the historical public market typically hosts is done, but they're going to keep the Mardi Gras goodness going on Tuesday night, Feb. 28.
The beads'll be out, and the authentic sounds, too, courtesy of Eddie Baytos & The Nervis Brothers. They're playing, for free, on the West Patio from 6 to 9 o'clock.
The cost to get in? Totally free, but you'll want a few dollars for a beignet or gumbo. The Gumbo Pot is also located on the West Patio, steps from the band, and it'll hum with beignet fans seeking out that perfect, sugar-sprinkled Fat Tuesday treat.
Copyright FREEL - NBC Local Media