It's expected to be in the 100s across the valleys and desserts of Southern California for the next few days, and we want to help you keep cool.
NBC4's forecaster Carl Bell said it would be "dangerously hot" across much of the region Saturday, and he emphasized weather expert's warning to wear light-colored, loose-fitting clothing, stay out of the sun, and drink plenty of water.
You should avoid exercise during the heat of the day, too.
Temperatures are expected to drop next week, but there's an excessive heat warning in effect through Tuesday night for much of the region.
HOT WEATHER HELP: NBC4's Forecast | Mobile Weather App | LA County Cooling Centers
RELATED: LA County Pools Violate Health Codes | Power Outages Affect 100k+
Now, need some great ideas on how to beat all that heat? We've got 'em below -- or view this post as a photo gallery here:
1. SWEETS: Ice Cream Lab of Beverly Hills is one of our region's newest sweet-makers. But here's the brisk twist: liquid nitrogen has a hand in instantly freezing the creamy cold stuff. Cool us off, science, pronto! (photo: Ice Cream Lab)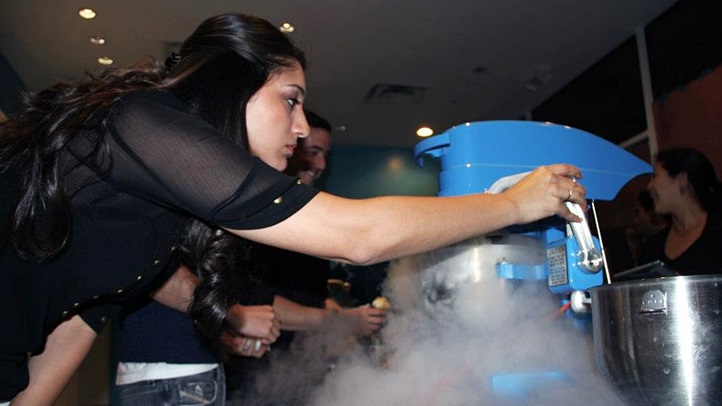 2. PUBS: While SoCal's sunny poolside bars are rightly famous, our darker, cozier, cooler pubs are plentiful, too. Tom Bergin's, Molly Malone's, the Red Lion Tavern, the Black Boar, Library Bar, and Big Foot Lodge will all make you think that some rainy dell or snowy slope is just outside the front door. (photo: Tom Bergin's)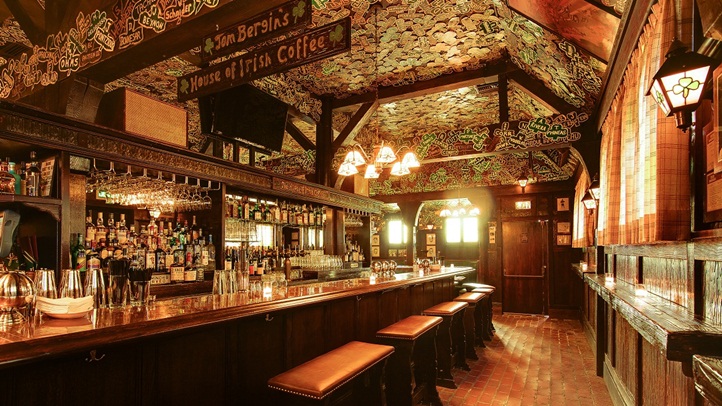 3. ICY LIBATIONS: Donning a parka to sip some icy vodka? The Silo Freezer at Silo Vodka Bar downtown offers private (and oh-so-chilly) tastings. (photo: Silo Ice Lounge)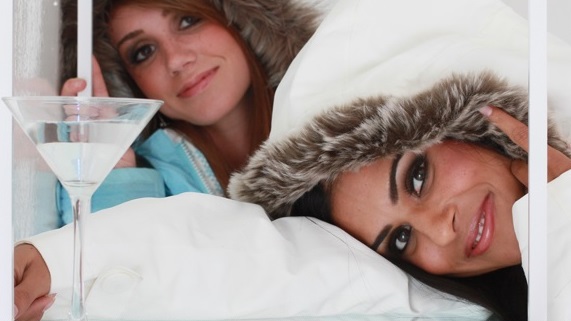 4. SWIM: The Aquatic Division of LA Recreation and Parks oversees 16 all-year-long pools in addition to 38 seasonal pools. So, where'd you stow those cute waterwings again? (photo: Shutterstock)
5. BOOKS: The library charges no admission -- maybe you've heard -- and you can leave with books, lots of books. Or why not hit an independent store for some browsing and high-minded hobnobbing? We might start at Vroman's in Pasadena (that place seriously keeps the A/C thrumming -- big hugs, Vroman's). (photo: Shutterstock)

6. BEACH: Not sure if we should *spoiler alert* this one or not, but the Pacific Ocean is due west of here. If everyone in SoCal wanted to stick their feet in the water or wade up to their waist, the Pacific could more than accommodate all of us. For free. Thank you, neighbor ocean. (photo: Shutterstock)
7. MOVIES: Hollywood, congratulations! A heat wave tends to send people to cinemas, in droves, or whatever is slightly more than a drove. But instead of hitting the usual plex, SoCaler, why not find an offbeat one-screener? Old Town Music Hall in El Segundo, we're looking at you. You, too, Vista Theatre in Los Feliz. (photo: Shutterstock)
8. TV TAPINGS: No matter what time of year it is, the busy people who organize our town's many television tapings -- sitcoms and talk shows alike -- advise that attendees arrive with a sweater. Why? Because TV studios are notoriously similar to old-fashioned ice boxes. Things are kept cold, very cold, thanks in part to all of the hot lights that have to run. We didn't make this up, we're just stating the frosty facts. (photo: Shutterstock)
9. WATER RIDES: Log rides, old-school flumes, and H20 splashers? SoCal is the Land 'O the Theme-Park Cool-Off. Head for Roaring Rapids at Six Flags Magic Mountain, the Timber Mountain Log Ride at Knott's Berry Farm, Grizzly River Rapids at Disney California Adventure, or Splash Mountain at Disneyland. (photo: Paul Hiffmeyer/Disneyland)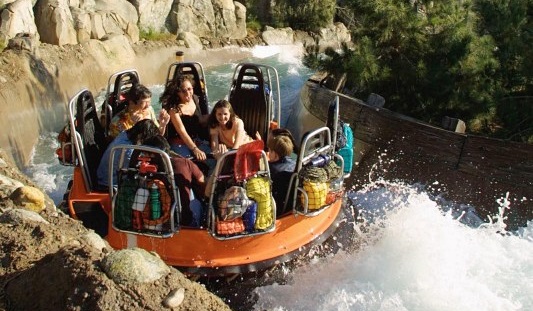 Copyright FREEL - NBC Local Media