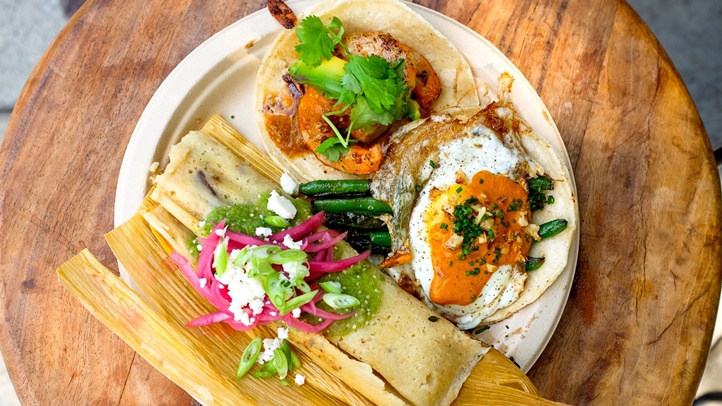 If you had a pantry stocked with libations, a limitless, vast pantry that included every drink ever devised, what would you select to complement a dish comprised of a corn tortilla, radishes, cabbage, lightly fried fish, and a slather of sour cream?
Taking taco-sip pairings seriously is a big chapter in the book that is titled "Taco Love Forever," a book many of us here in Southern California live on a weekly, if not daily, basis.
For you'll need something quenching nearby, thanks to some of the heartier components in a traditional taco, but you want that quench-ready drink to not mess with the flavors of the food.
The Scene
What to do, where to go and what to see
Enter the Michelada, which may be, for those taco purists who are over 21, the most ideal of all taco-adjacent beverages. There's beer, yes, which has long been seen alongside plates of tacos, but also lime and spices, too, which further folds the Michelada into the theme of the spice-filled eating, drinking experience.
The Michelada will be the liquid-lovely star of Hecho in LA: Taco Madness, a 21-and-over eveningtime fiesta at La Plaza de Culturas y Artes on Friday, May 5.
Yes, that's Cinco de Mayo, you betcha. And, yes, a bevy of top taco specialists will be out, from Guerrilla Tacos to Tacos Puntas Cabras. And at the Michelada-making end of things? I Love Micheladas.
Craft brews will also be for sale, so seek out the Golden Road Brewing area for your taco-enhancing cup o' IPA
Golden Road, L.A. TACO, and I Love Micheladas are the hosts of the free-to-get-in party. Free to get in, but, of course, come ready to buy a Michelada or two, a taco or five, and a ride home.
A solid idea, though, amidst the freeness-of-entryness? Registering ahead of time, here.
Live art and DJ sounds'll round out the festive, beautifully located Cinco de Mayo celebration. So you say you need something marvelous and Michelada-y for your May 5? La Plaza very well could be your very merry spot.
Copyright FREEL - NBC Local Media