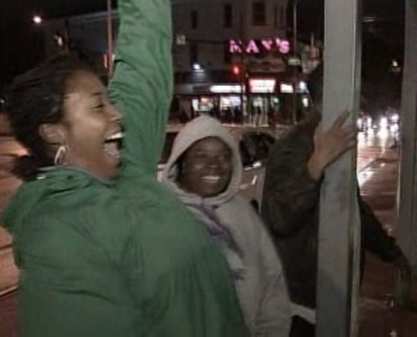 There's no use for being coy about the topic, or noncommittal, or suggesting that the portrait we're about to paint has nothing to do with you, because it likely does: Everyone, upon hearing about a heroic animal, wishes they were acquainted with the animal, even tangentially.
Because beasties that do good go beyond the squee-cute online videos and fictional tales of furry deeds; those tail-wagging heroes are among us, now, inspiring us and helping out in many ways.
American Humane takes time each year to commend such selfless sweet creatures with a full-on, hotel ballroom ceremony, with one dog taking home the big honor. And while the ceremony is set for early September here in Los Angeles, what isn't set in stone, at the moment, is just which dogs out there will be nominated.
The Scene
What to do, where to go and what to see
This is where you can do your kind part. Know a pup who has gone the distance, shown some moxie, stayed strong in the face of adversity? You can nominate the pooch for a Hero Dog Award.
The nominating process is open to the whole nation, as American Humane looks "to honor America's bravest heroes on both ends of the leash." Categories include Law Enforcement Dogs, Military Dogs, Therapy Dogs, Service Dogs, Guide/Hearing Dogs, Arson Dogs, Search and Rescue Dogs, and Emerging Hero Dogs, which is a special section "for ordinary dogs that do extraordinary things."
We all probably know such a heartwarming pup. And a pup's handler who deserves to also receive the spotlight, some gratitude, and a hearty round of applause.
Twenty four semifinalists will be announced in March — three for each category — and the initial round of public voting will open.
As for what winners receive? The victor in each category will be able to donate $2,500 to "their designated charity partner," while the Hero Dog Award recipient will receive $5,000 to do the same. Each partner selected honors the "working dog" and how people play a big role in our hounds' lives (and very much vice versa).
Have a worthy wagger in mind? Best make your nomination now. You can check out the stories past nominees, including Glory of Sun Valley, a 2015 finalist. Glory, a bloodhound, has a knack for helping locate lost pets.
Nice, nice, incredibly nice. Did you just wish, for a moment, you knew Glory, personally, or one of the other nominees? Maybe you're acquainted with a heroic dog now.
Best suggest the awesome pup for top honors at the Hero Dog Awards.
Copyright FREEL - NBC Local Media