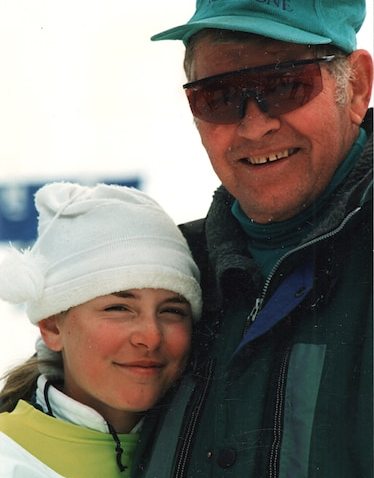 What to Know
Tuesday, Dec. 26
Arcadia
Several special events fill the opening day
While some people might be busy stowing the gift bags and ornaments and cake tins for another year come the 26th of December, there will be a large and convivial contingent of Southern Californians participating in a long-standing local tradition.
And we do mean long-standing, as this annual to-do has been to-doing for over eight decades.
Though, of course, "long-standing" belies just what the event is, given that world-class horses run incredibly fast around one of the best-known equestrian ovals in all the land.
The Scene
What to do, where to go and what to see
It's Santa Anita Park we're trotting around here, and the Arcadia landmark will again open for its fleet-of-hoof winter/spring meet on the day after Christmas. And the park is again ready to welcome the 50,000 people, give or take, that regularly make opening day part of their holiday plans.
While a lot of the action'll be on the track and in the paddocks, the spacious destination will have several celebrations happening come Tuesday, Dec. 26.
So, yes, absolutely, you can grab a seat in the stands and cheer for your favorite jockeys and horses, if that's what you prefer, but if you're seeking more of a festive scene, consider stopping by the...
Chandelier Room, where the Whiskey in Winter festivity will be raising a glass on opening day. The "retro glam" space will include a BBQ buffet as well as a line-up of "top-shelf whiskey" choices, in addition to a "reserve brandy and bourbon tastings." Can you see the races from there? You bet. Will holiday tunes keep the liveliness fa, la, la-ing? Neighhhhh, which is actually not "no" but "yes" in horse speak. A ticket is $100.
Trackside Beer & Cider Festival, where quality sips will be served "in arm's length" of the track. Quality craft brews and scintillating ciders from the region will be on tap, food trucks'll be near, and a ticket? That's $40. You'll be able to try eight 3-ounce pours and you'll score a wager voucher worth five bucks. There are some other goodies customized to making your horsey day a blast, so read all.
FrontRunner, where things'll be mighty brunchy come opening day at Santa Anita Park. A buffet, "Table Reservations for the Day," a racing program, admission to the clubhouse, and a sip with souvenir cup (think a cocktail, bubbly or beer) are part of your booking. Eye the sections, the prices, and everything you need to know, then slide into your seat, dig into your brunch, and root for your main manes to win, place, and show.
Happy 2017 opening day, Santa Anita Park!
Copyright FREEL - NBC Local Media