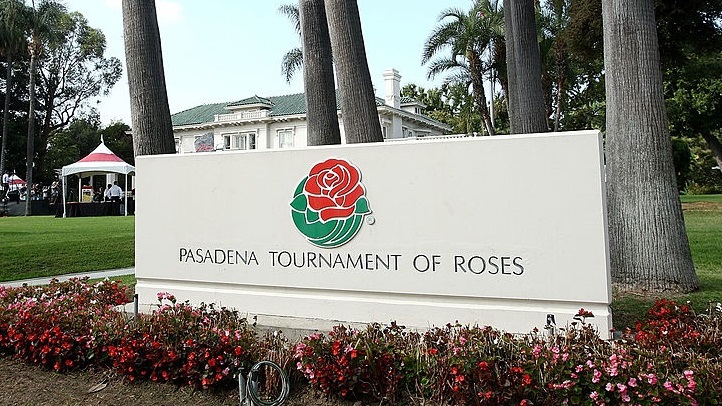 What to Know
Thursdays
2 and 3 p.m.
Free
Strolling by some of our region's grandest and most elegant and tale-filled abodes?
That happens every day, around our vast and landmark-laden area, but the chance to enter these mansions, which frequently hail from a century or more in the past, doesn't come around all that often.
And if it does? It costs to take a peek. That's quite understandable, but coming across a pay-nothing, oh-so-free tour that focuses on one of Southern California's finest homes, a property that is very much related to one of the best-known parades and bowl games on the planet, is a true treat.
The Scene
What to do, where to go and what to see
Well, now we've gone and tipped our hat, or football helmet, rather. For the "parades" and "bowl games" part of that sentence surely gave away that we're talking about the Tournament House, the Pasadena headquarters of the Tournament of Roses.
And while the Orange Grove Boulevard-based building closes to the public during its busy parade season, and in the weeks following New Year's Day, it traditionally reopens for tours when February arrives.
Which is very much the case on Thursday, Feb. 1. Strike up the band, for free tours are back on at the Tournament House every Thursday at 2 and 3 in the afternoon.
A Tournament of Roses volunteer is at the lead of the tour, and visitors can expect to learn about "...the organization's history and details of the house...," the former home of William Wrigley Jr., of chewing gum fame, and his wife Ada.
Taking time to visit the picture-worthy garden, which indeed boasts roses, as well as other SoCal favorites like camellias, is a must when joining a tour.
The free Thursday tours will again take a break when parade time grows near, though that is, of course, several months away. So find your history-loving pals, your Pasadena-fascinated people, and those you love who love a parade, and play a part in this pay-nothing local gem of a happening.
Copyright FREEL - NBC Local Media