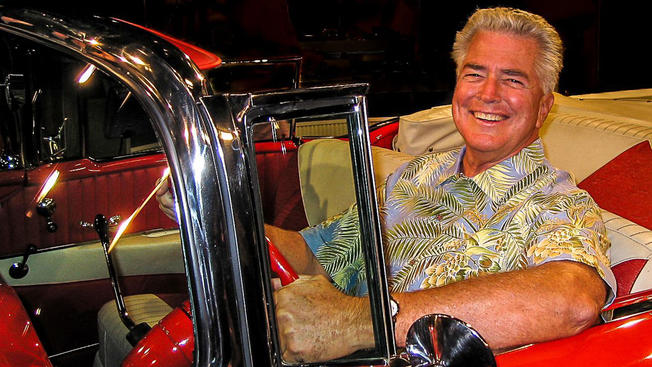 Huell Howser, the public television travel icon beloved around California (and well beyond), passed away four years ago this month.
But his many fans pay tribute to his memory by revisiting his on-the-road series, from "California's Gold" to "Visiting with Huell Howser," whenever they happen upon a episode.
And while each of Mr. Howser's hundreds of episodes take on a different travel-related topic, there are common themes that viewers love: The host's happy outlook, his empathetic approach to strangers he has only just met, and his gee-whiz-ian curiosity about everything from retro diners to candy factories to wild destinations.
The Scene
What to do, where to go and what to see
If you dig a bit of gee-whiz-ness, and think we could all use a bit more of it, plan to spend Monday, Feb. 20 trotting around the "Sea and Shore" with Huell Howser via a special KCET marathon.
That's right: KCET was the longtime TV home of the host, and you're right again: Feb. 20 is Presidents Day, which means you may have a bit of extra time to devote to a road-tripping adventure with the Golden State's best-known traveler.
Mr. Howser did make over 1,000 episodes over the decades, so selecting the "Sea and Shore" shows was surely a challenge for KCET staffers and Chapman University (which is the home of the Huell Howser Archives).
But count on every episode to stick close to theme. Venice Beach, Upper Newport Bay, the Coastal Cactus Garden, and other water-close favorites are part of the eight-hour marathon.
That's probably not enough Huell-y good-timing for you, is it? We know. So check this out: KCET is also launching back-to-back episodes of Mr. Howser's series each weeknight starting this spring.
He is dearly missed by many, and even though his devotees have seen their go-to episodes of "California's Gold" multiple times, there is always another re-watch to enjoy.
Especially given that gee-whiz-a-tude he so easily perfected, and his authentic empathy, and his ability to be surprised and delighted by even the smallest of details and moments.
Spend some time with a man who was, and continues to be, a role model to many Golden Staters, whether they're regular road-trippers or simply like connecting with other Californians in a genuine, Huell-Howser-ian way.
Copyright FREEL - NBC Local Media