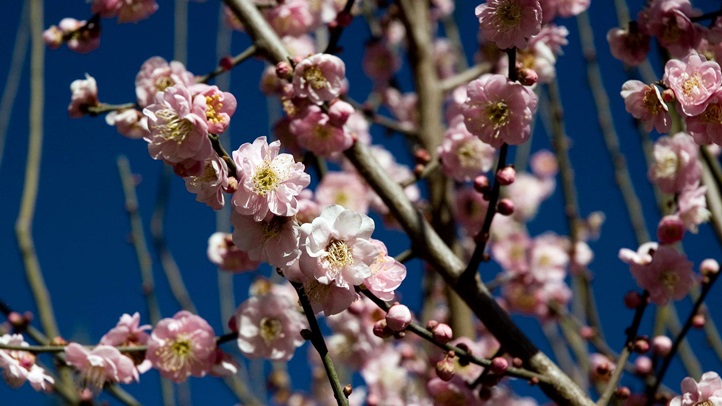 When you live in Southern California, and it is the middle of January, and the notion of flowers starts popping up here and there, and not the cut bouquet-style flowers of Valentine's Day, but rather flowers found in natural settings, you can be forgiven if the desert first comes to mind.
For it is just about this time of year that the first wildflowers are starting to say hello in some of the state's more arid locations (well, depending on rains and such, but early reports are coming in from desert locals that petals are appearing).
But we have an amazing flower procession right here in the city, before the Death Valley and Anza-Borrego blooms really get going, and looking to some of our larger gardens will deliver on that front.
The Scene
What to do, where to go and what to see
The Huntington Library, Art Collections, and Botanical Gardens shared some "plum" gorgeous photographs of the plum blossoms, which are juuust ending their 2017 early January run (the coming rains may finish off the bloom, reveals the San Marino landmark).
But more budly goodness is on the way at The Huntington and other leafy spots, like Descanso Gardens in La Cañada Flintridge. Peach blossoms and cherry blossoms are coming up, as is the elegant camellia, which gets a few February parties at various locations.
If you're seeking a quiet moment in a tree-lush, green-gorgeous space, and you are sweet on wintertime petals, find your way to The Huntington in the last weeks of January and all of February.
Exquisite botanical gems are very much abloom, right here, in bustling SoCal, though that should stop desert devotees from making their way out to spy the coming show (fingers crossed the rains have brought a banner blossom year).
Peace, joy, reflection, meditation, plum blossoms, and camellias? Make your way here, nature lovers.
Copyright FREEL - NBC Local Media