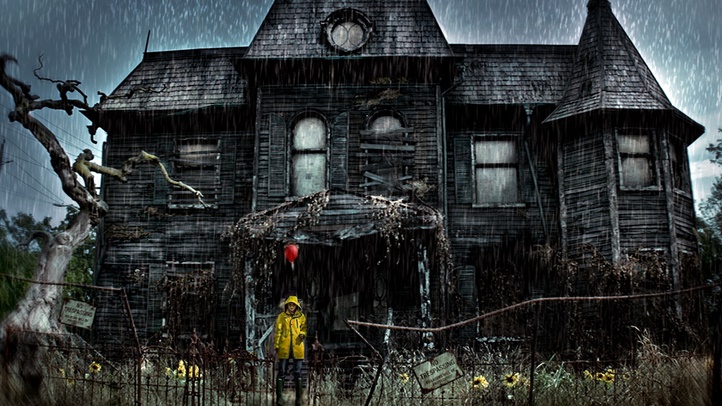 What to Know
Opening Oct. 5, 2018
13 nights
$59; tickets on sale Aug. 1
Stopping to ponder all of the great 'n ghoul-tastic movies and television shows that have found a haunted home at Warner Bros. Studio over the years?
Best turn on every light in the house first, even if the sun is out.
Maybe call a friend to come sit at your side. And, whatever you do, keep your favorite blankie or teddy close, because your thoughts are bound to give you the quaky knees.
The Scene
What to do, where to go and what to see
For the historic Burbank fantasyland has been involved in "The Exorcist," "Annabelle," "Gremlins," and, yes, "It," making it a true factory of the macabre.
A fact that's been celebrated over the last few years at "Horror Made Here: A Festival of Frights," an event that's popped up at the studio, over a couple of creepy-fun nights, just before Halloween.
Nights that have proven to be so popular with scare fans that the Warner Bros. Studio Tour event will extend to 13 freaky evenings in 2018.
Warner Bros. made the thrilling announcement about these dark nights on the eve of summer, when the world is at its brightest and even the bravest horror lovers can handle the news.
Oh, did we say Dark Knights there? Check it out: The 2018 "Horror Made Here" run will include the "first-ever constructed Gotham City institution for the criminally insane from DC's 'Batman: Arkham Asylum.'"
And will the Neibolt House from "It" make its don't-don't-don't-go-inside return? Better get (Penny)wise to the fact that it most certainly will.
Look also for "mazes, games, food, and more" to lend the evenings a distinct eekiness.
An eekiness that spreads into the Burbank property, like so much tendriling poison ivy, beginning on Friday, Oct. 5, 2018.
But if you just can't wait for early October, you can get a sneak peek at Midsummer Scream, the mondo Halloween convention, which lands at the Long Beach Convention Center over the final weekend of July.
The "Horror Made Here: A Festival of Frights" team will headline a panel about the event on Sunday, July 29. Not too scary? Your Midsummer Scream admission gets you into the panel, which is no additional charge.
As for securing your ticket to the wicked Warner fun in the fall? An admission is $59.
So turn on all the lights, grab that blankie, and have a friend at your side: Tickets to "Horror Made Here: A Festival of Frights" go on sale on Aug. 1.
Mwa, ha, and ha.
Copyright FREEL - NBC Local Media