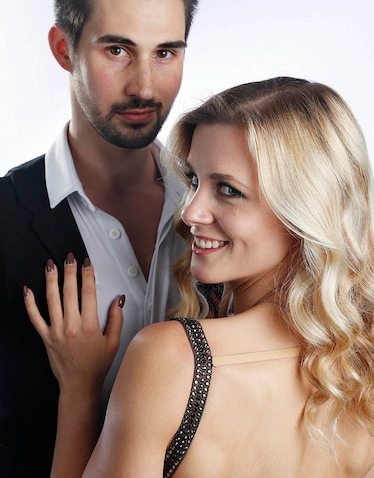 What to Know
The Langham Huntington, Pasadena
The landmark has several holiday to-dos going on
The gingerbread hotel can't be eaten, but photos are welcome
So many staples of the celebratory season are regularly highlighted in popular culture, from caroling outings to yards laden in inflatable figures to the last-minute shopping trip to find this year's popular plaything.
But there's another rather amazing icon of December, an only-at-Christmas sight that doesn't get as much attention as other flashier festivities but deserves its own spotlight. After all, these icons have regal whimsy to spare, and culinary creativeness, and they make for super photos, too.
It's the gingerbread hotel we speak of, and you can see them from the Fairmont San Francisco to the JW Marriott Los Angeles LA Live in DTLA to Disney's Grand Californian Hotel & Spa in Anaheim to The Langham Huntington, Pasadena.
The Scene
What to do, where to go and what to see
These larger-than-a-gingerbread-house structures tend to diverge in two ways, with some hotels simply building massive walk-in gingerbread spaces that don't actually look like the hotel they're in. The Fairmont San Francisco and the JW Marriott LA Live are two impressive examples of this out-sized vision of surreal baking goals.
Some hotels, though, like the Grand Californian and The Langham, do create gingerbread buildings that look like the building you're standing inside, which is about as merry and meta as things get come Christmas.
So how much dough goes into fashioning a delicious confection that is far larger than a house, in the way that real hotels are far larger than most homes?
The Langham posted some spicy specs earlier in December. Some 60 pounds of sugar went into the 2017 gingerbread hotel, and that's not including the 35 pounds of brown sugar nor the 250 pounds of powdered sugar.
Flour? It took 140 pounds, goodness. And fondant, chocolate, and other ingredients pitched in massively, too, to help make the handsome whole. There are even tiny teddy bears calling upon the gingerbread hotel, because why not? Plus the hotel is known for its kid-cute Teddy Bear Tea.
Are you stopping by the elegant landmark for a holiday meal or your New Year's Eve plans? There's a lot doing this season, believe it. Just be sure to visit the gingerbread version of the hotel you're visiting, a December-delightful experience that can be enjoyed at some of California's grandest hotels.
Copyright FREEL - NBC Local Media