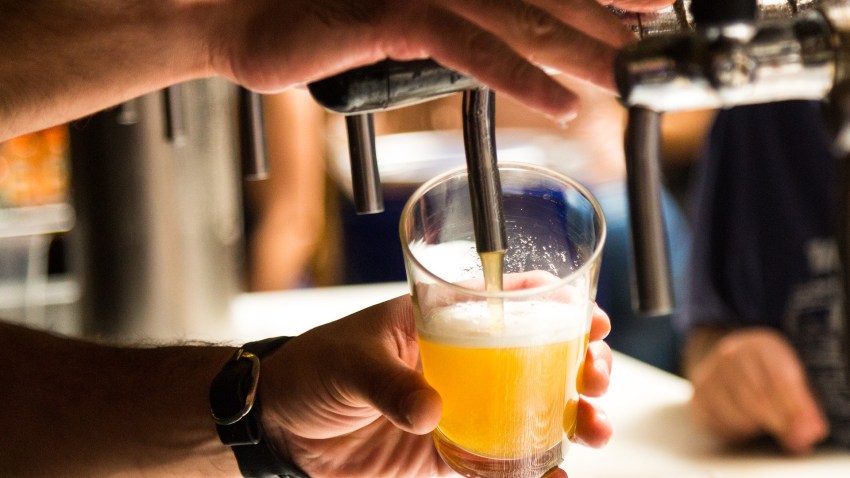 The first week of official, no-quibbling, it's-actually-here summertime can go a few different ways around Southern California.
June Gloom could still be lingering, just maybe, if the keep-it-cool conditions are just so. Or, on the other (sweaty) hand, we might be in the fan-pumping swing of the hottest season, suddenly, just days after the final gloom has dissipated.
There's no debate as to what we're experiencing in the third week of June 2017: Things are mighty roasty 'round these parts, but one of our city's biggest beverage parties is here to take it all down a notch or two, temperature-wise, for those over 21 who do favor their foams.
The Scene
What to do, where to go and what to see
It's LA Beer Week, which is pouring all sorts of hopsy libations at all sorts of spots through Sunday, June 25. Finding where you want to go, and what you want to experience there, is as easy as glancing at the sizable, can't-do-it-all schedule on the LA Beer Week site.
Sessions devoted to learning how to brew, a sour beer tasting, the rocking Battle of the Bands, the Billiards Ball, Sierra Nevada Beer Camp on Tour at the Queen Mary, the Gold Line Pub Crawl presented by The Greyhound, and a veritable cornucopia of tap takeovers and brewhouse spotlights are still in store.
First thing is first: Line up your ride, after choosing the event you'd like to check out.
Second thing is... second: Go deeper with our regional masters of the old, old art of beer-makery. This fest, which'll mark its first decade in a year's time, is devoted to not only the newest tastes coming off the conveyor belt and up from the kegs but also the story of beer in Southern California, and who is making it, and what they're doing to make their individual brew so flavorful, complex, and worthy of being a local libation star.
It's warm out. You've got the number for a taxi in your phone, or a friend who is serving as your designated driver. And finding out all sorts of stellar things about LA's ever-growing beer scene is as simple as finding a LA Beer Week event nearby, perhaps, just maybe, even in your neighborhood.
Copyright FREEL - NBC Local Media