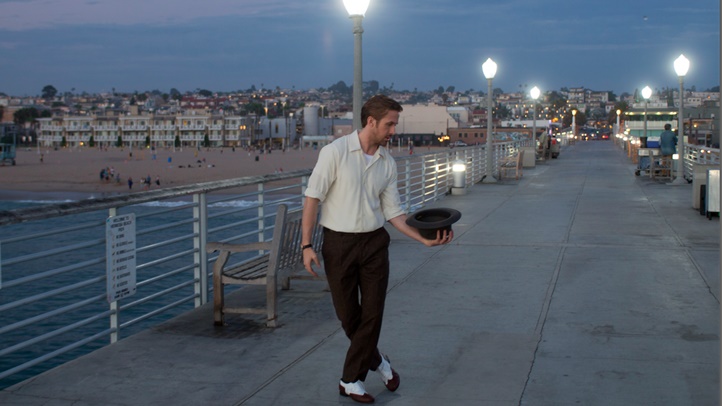 What to Know
Oct. 27 Jazz Celebration and film screening
Free
The vintage lamps seen in the film will be out and lit, Oct. 24-27
Places may be said to have "hearts" and "souls" and "personalities" and a hundred different attributes, but physical locations are not aware that they've been featured in a major film.
Well. As far as we know, they're not.
And yet?
The Scene
What to do, where to go and what to see
Movie locations do seem to rock a certain starry attitude, and a little extra glam, and they often pay respectful homage to the cinematic work that paid tribute to them.
"La La Land," the 2016 musical starring Ryan Gosling and Emma Stone, filmed at numerous spots around Southern California, spots that have, in turn, tributed the film, from the Rialto Theatre in South Pasadena to Hermosa Beach Pier.
Hermosa Beach, in fact, celebrated "La La Land" Day in 2017, and the city shall again on Saturday, Oct. 27, 2018, with a number of earlier-in-the-week jazz nights at The Lighthouse Café, which was also featured in the movie.
But the ultimate capper to the to-do? It's the Jazz Celebration at Pier Plaza and a screening of "La La Land" on the beach just south of Hermosa Beach Pier.
Both Oct. 27 events are free, with the Jazz Celebration rolling from 5 to 7 o'clock and the movie following at 7:30, just after the sun sets.
Hermosa Beach Friends of the Park is the screening's host.
As for low-back chairs and/or beach blankets? You can have both, but alcohol is not permitted.
There are several more places seen around our mondo city in the film's music-filled scenes, but Hermosa Beach as been a jazzy, evening-sky'd must-visit for fans.
Especially, of course, those fans who want to sing "City of Stars" on Hermosa Beach Pier, much like Ryan Gosling did, on screen, as he strolled by the vintage lamps lining the historic ocean attraction.
By the by, those vintage lamps, a dozen in all, will be making a return to the pier in honor of "La La Land" Day. See them glowing nightly from Oct. 24 through 27.
Copyright FREEL - NBC Local Media